NDSU Extension honorary organization presents awards
Epsilon Sigma Phi, the NDSU Extension honorary organization, presented awards during the North Dakota State University Extension/Research Extension Center fall conference held Oct. 22-24 in Fargo.
Honored were:
Friends of Extension
North Dakota Association of Counties (NDACo) and North Dakota County Commissioners Association (NDCCA) -- After experiencing a reduction in state funding for NDSU Extension, NDACo and NDCCA were instrumental in the legislature restoring state funding to 2017 levels.
Tom Knudsen, retired vice president of agriculture at Minn-Dak Farmers Cooperative in Wahpeton -- Throughout his career, Knudsen supported NDSU Extension by collaborating with faculty and encouraging sugarbeet growers to participate in Extension seminars, research tours and meetings.
The Farm Forum – This Aberdeen, S.D.–based publication prints many NDSU Extension news releases and columns plus encourages writers to participate in and cover NDSU Extension programs.
Meritorious Support Service Award -- Robbi Hopkins, administrative assistant, NDSU Extension - Ransom County
Early Career Service -- Angie Johnson, Extension agent, Agriculture and Natural Resources – Steele County
Mid-Career Service -- Meagan Scott Hoffman, assistant professor and youth development specialist, Center for 4-H Youth Development
Distinguished Service -- Marcia Hellandsaas, Extension agent, Family and Community Wellness, McKenzie County
Visionary Leadership -- Julie Garden-Robinson, professor and NDSU Extension food and nutrition specialist
International Service -- Marie Hvidsten, Rural Leadership North Dakota program director and NDSU Extension rural leadership specialist
Distinguished Team -- North Dakota Soil and Water Conservation Leadership Academy: Bruce Schmidt, Andrea Bowman, Jodi Bruns, Lynette Flage, Marie Hvidsten, Katelyn Hain and Jim Collins
1
/
3:
Chad Peterson, North Dakota County Commissioners Association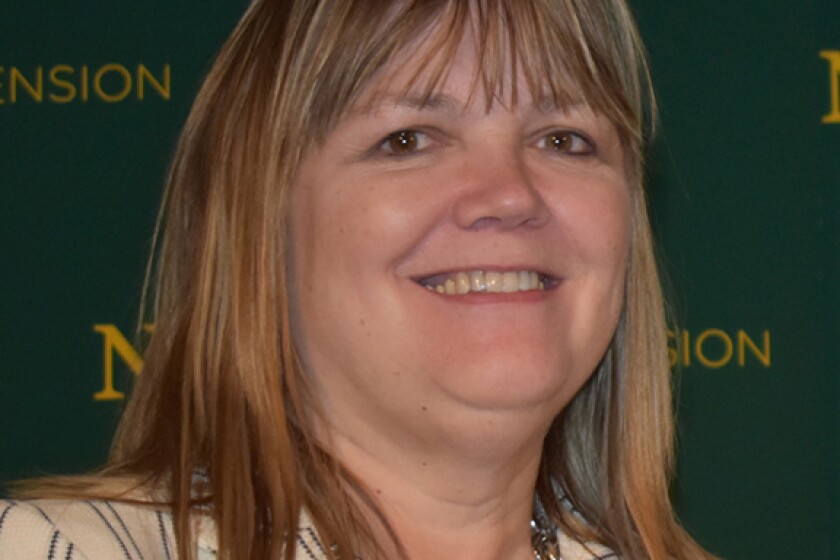 2
/
3:
Julie Garden-Robinson
3
/
3:
Terry Traynor, North Dakota Association of Counties