USDA invests in ND broadband projects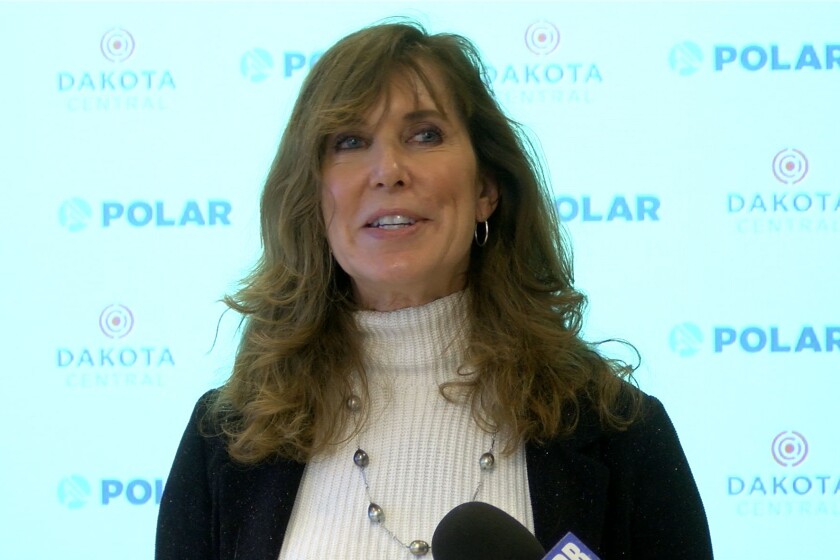 We are part of The Trust Project.
FARGO — The U.S. Department of Agriculture has announced it has invested $23 million in two high-speed broadband infrastructure projects.
The projects, by Polar Communications and Daktel Communications, will create or improve rural e-Connectivity for 2,643 rural households and 78 businesses in North Dakota. The Tuesday, Jan. 8, announcement is part of the first round of USDA's ReConnect Pilot Program investments.
"The exciting thing about what the USDA support will do is, it's going to allow these independent, locally owned and controlled companies here in North Dakota make those investments into those areas to bring broadband for the first time into some of those unserved people and businesses and farms," said Shirley Bloomfield, CEO of NTCA — The Rural Broadband Association.
While North Dakota is ahead of the curve as far as connectivity rates, Bloomfield said there are pockets of the state where fiber optic broadband has not made it yet and where it may not be viable from a business perspective to make those investments. The money from USDA will help expand that service and keep it economical, she said.
In March 2018, Congress provided $600 million to USDA to expand broadband infrastructure and services in rural America. On Dec. 13, 2018, Secretary Sonny Perdue announced the rules of the program, called "ReConnect," including how the loans and grants will be awarded to help build broadband infrastructure in rural America. In December 2019, Perdue announced USDA will be making available an additional $550 million in ReConnect funding in 2020.
Polar Communications will use a $21.2 million loan and grant combination in ReConnect Program funding to construct a fiber-to-the-premises network encompassing 1,870 square miles. The service area is expected to reach 2,237 households, six educational facilities, one health care center and one critical community facility in Grand Forks, Walsh and Pembina counties.
St. Thomas, N.D., farmer Tom Kennelly said the Wi-Fi in his area right now means clicking on something, walking away and coming back later to check if something has downloaded. He said he and other farmers are appreciative of efforts to expand their service, saying it's "like winning the lottery."
"The benefits are huge," he said.
Daktel Communications will use a $1.8 million ReConnect Program grant to provide broadband service to 406 households and three educational facilities over 354 square miles. Daktel Communications is a Competitive Local Exchange Carrier that provides services within the Jamestown, N.D., exchange.
Annie Keffeler lives east of Buchanan, N.D., and said her husband sometimes has to put his phone in the window to get service while doing his nurse practitioner homework or has to go to Jamestown to finish his work. Additionally, they run A Moment of Freedom, a horse riding therapy program for people with special needs, and some of the documentation they need to share with clients and volunteers is voluminous and can't be shared efficiently over their current internet service. Keffeler said she expects to utter fewer four-letter words with improved service.
"This is awesome, not only personally but for A Moment of Freedom," she said.
"Polar Communications and Daktel Communications will use USDA's ReConnect Program to provide essential broadband technology to rural areas, which is a utility as important as water, sewer and electricity. North Dakota farms and ranches, small businesses and families in these communities will experience a positive economic impact from access to broadband e-Connectivity," said Clare Carlson, USDA Rural Development North Dakota state director.