Cheryl McIntyre, Elise Opp receive awards for music work
They were honored by the North Dakota chapter of the American Choral Directors Association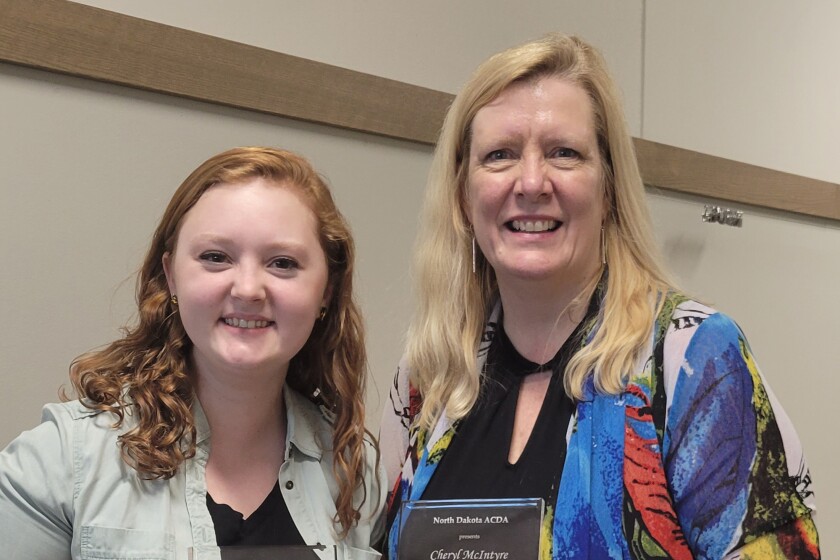 The North Dakota chapter of American Choral Directors Association honored two Jamestown musicians at its recent state conference in Bismarck.
Cheryl McIntyre, Jamestown High School Choir director, was selected as the North Dakota Choral Director of the Year for outstanding work with her JHS students, leadership in ACDA and activities in music throughout the state.
Elise Opp, Hazen (North Dakota) music director, was selected as North Dakota Outstanding Young Choral Director for her compassionate work with students, her leadership and her compositions.
Opp is a former JHS student and a University of Jamestown graduate.