Elkettes recognizes new members at meeting
The group will also be selling raffle tickets.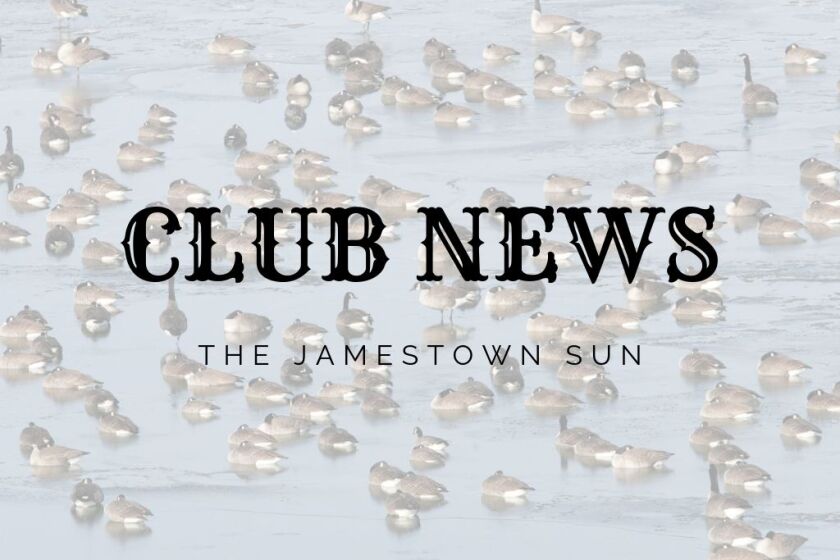 We are part of The Trust Project.
The Jamestown Elkettes met on Oct. 12 with 23 members in attendance. President Lois Humann presided and new members were recognized. They are Lisa Barnick, Rebecca D'Amour and Karen Porter. Correspondence was read from the Kulla family and a congratulations letter from former Camp Grassick Director Dan Mimnaugh on the club's 50-year anniversary. Secretary's and treasurer's reports were approved.
Camp Grassick raffle tickets were distributed. The group will be selling 600 tickets this year. The first drawing will be on Jan. 1.
Elkettes will be serving appetizers for the Nov. 19 football game at the Elks. The game will be North Dakota State University versus the University of North Dakota.
Scott Anderson from Cork & Barrel has donated wine for the Elkettes' silent auction table for Tables d'Jour in the spring.
Elkettes will be participating in the Nov. 25 Holiday Dazzle Parade. More discussion will continue at the Nov. 9 meeting.
Elkettes will be distributing candy on Oct. 29 beginning at noon.
The group voted to spend $400 on candy for this event.
The host sign-up sheet was distributed.
September birthdays were recognized Kay Meszaros, Kandas Wold and Jan Skeel.
The drawing for next month's free meal was won by Ada DeBolt.
The door prize was won by Kerry Larson.
Hosts for the evening were Vicky Hassler and Joyce Heinrich.
Elkettes is a women's social organization. Women over 21 are eligible to join. Meeting dates are September through May on the second Wednesday of the month at 5:30 p.m.