Jamestown church holding supper
Early purchase of tickets is recommended.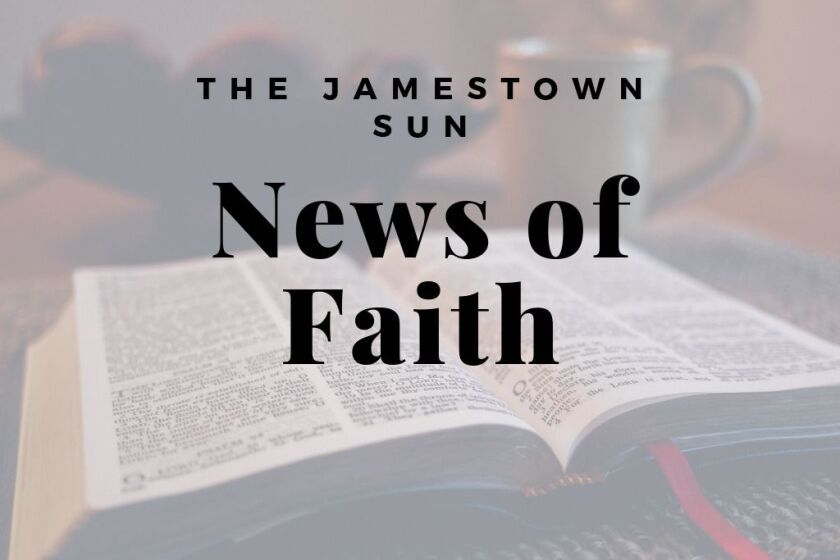 First Congregational United Church of Christ in Jamestown will hold its annual Swiss Steak Supper from 4:30 to 6 p.m. Thursday, April 21. This will be drive-up delivery only in the church parking lot located at 201 2nd St. SE, on the north side of the church building.
The meal includes Swiss steak, mashed potatoes and gravy, corn, coleslaw, homemade bun and dessert. Tickets are $15 and people are encouraged to purchase or reserve your tickets in advance as there will only be a limited number of tickets available at the event. Tickets can be purchased from a church member or reserved by calling the church office at 252-0277. Leave a message if there is no answer.
The members of First Congregational UCC worship at 10 a.m. on Sundays. FCUCC is an Open and Affirming congregation, welcoming LGBTQ persons and people of all ethnicities.
Some of the church's recent outreach have included serving community meals for the "Come to the Table" program, collecting food, hygiene and pet items for the Salvation Army pantry, donating Christmas gifts for clients of the North Dakota State Hospital, caring for frontline workers throughout the pandemic and collecting items for Ukrainian refugees. The church has also given financial donations to the Community Action Food Pantry, Salvation Army and the Great Plains Food Bank and hosts an August rummage sale.