Jamestown Elkettes discuss activities during recent meeting
The group plans to donate funds during Giving Hearts Day.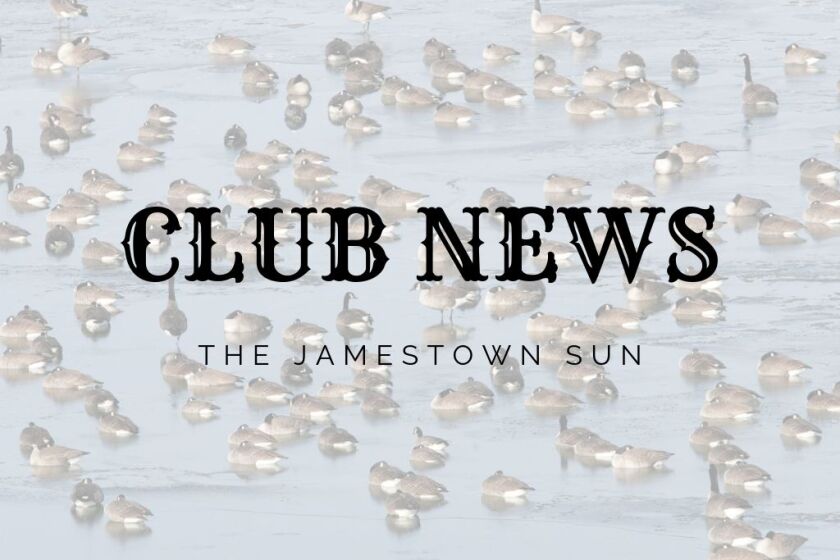 We are part of The Trust Project.
Elkettes President Lois Humann led the Jan. 11 meeting. Special guests for were Elks Camp Grassick Director Jennifer Hunt and her assistant, Sheila Tschider. Twenty-seven Elkettes were present.
The secretary's minutes were read and approved, and the treasurer's report was read.
The 50th Anniversary Committee reported it is looking for a venue for the Tables
d'Jour event in May. More information will be available in February. The Elkettes Nine
Hole Golf Scramble will be June 9 at the Jamestown Country Club.
Giving Hearts Day is Feb. 9, 2023. The group approved donating $4,000 on that day
to Elks Camp Grassick.
Souper Saturday will be held from 11 a.m. to 2 p.m. on Feb. 11. A soup and sandwich will be available that day from the Elkettes. Early Bird tickets for this event are available from all Elkettes. The ticket is $5, and the price at the door will be $7. The final drawing in the Camp Grassick raffle will take place at 2 p.m. that day. The ticket is worth $250 that day. All proceeds from this raffle go to Elks Camp Grassick.
T.J. Qual and Bonnie Loose were hostesses for the evening. It was the group's Christmas party and the dining room was festively decorated. A portion of the meal was provided by Valley Plains Implement. The evening concluded with the opening of white elephant gifts. January birthdays were recognized: Robin Barkus, Bobbie Kennard, Melanie Headland and Joyce Heinrich. Humann won the free dinner for February.
Hostesses for Feb. 8 meeting are Lisa Barnick, Kristen Grenz, Kerri Larson and Karen Porter.