Jamestown Elkettes hold first meeting of the year
Work is planned on activities for the group's 50th anniversary.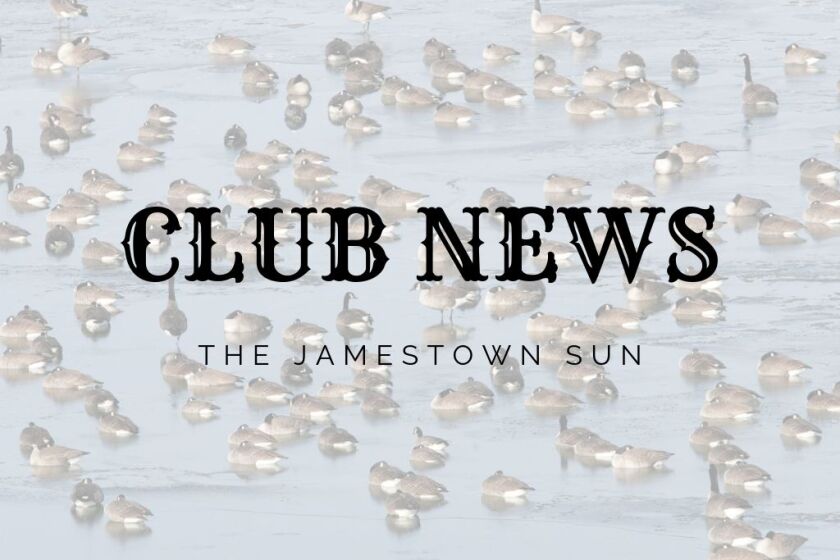 We are part of The Trust Project.
President Lois Humann called the Elkettes meeting to order recently at the Jamestown Country Club. This will be the 50th year for the group.
Nineteen Elkettes attended the meeting.
Correspondence was read from the Morud Family thanking the Elkettes for the donation to Camp Grassick in memory of their mother, Cele Morud, the Elkettes' first president.
The minutes and treasurer's reports were approved as read. There was no old business.
Kristen Grenz, chair of the 50th anniversary committee, reported on events for the coming year to celebrate 50 years:

Golf tourney — A 9-hole scramble in the spring/summer. All proceeds will be donated to Camp Grassick
Tables d'Jour Brunch- to be held in the spring. Elkettes Kay Meszaros has many table settings for use by members.
Elkettes will host a Game Day event at the Elks, providing food for the game.
Wine & Cheese Party, inviting former Elkette members and honoring deceased members and presidents.

Humann announced that there is a new updated logo to reflect Elkettes' 50-year commitment to the Elks. The logo can be embroidered on your own piece of clothing or a purchased item from Orriginals.
Elkettes will again have a Camp Grassick raffle with all proceeds going to the camp. There will be 600 tickets available to sell by all Elkettes beginning Oct. 12. Kristen Grenz volunteered to sponsor the printing of the tickets and Joyce Heinrich will apply for a raffle permit and have the tickets printed. The first drawing will be Jan. 1, 2023, and the final drawing on Feb. 11, 2023, on Souper Saturday at the Elks.
A motion was made to increase the monthly meal payment, and members will now pay $2 per meeting except for December Christmas party.
The sign-up sheet for monthly hostesses was distributed.
Heinrich volunteered to take the Elkettes' poster to Two Rivers to add a 50th anniversary sticker.
The Elkettes have numerous photo albums and scrapbooks. These will be digitized and copied for perpetuity. Sonya Thierer has volunteered to take this project on. Elkettes will organize this project for Thierer.
September Birthday Divas were Kay Hust, Judy Perleberg, Lora Fisher, Kim Thoele and Robbin Manley.
The drawing for the October free meal was won by Kerry Larson.
The evening meal was prepared by the chef from the Jamestown Country Club. The Mexico-themed event was hosted by the officers.
The Jamestown Elkettes is a women's social group. Any woman over the age of 21 is eligible for membership. Meetings are on the second Wednesday of the month September through May.