Jamestown Lions learn about promotional vlog
The club next meets on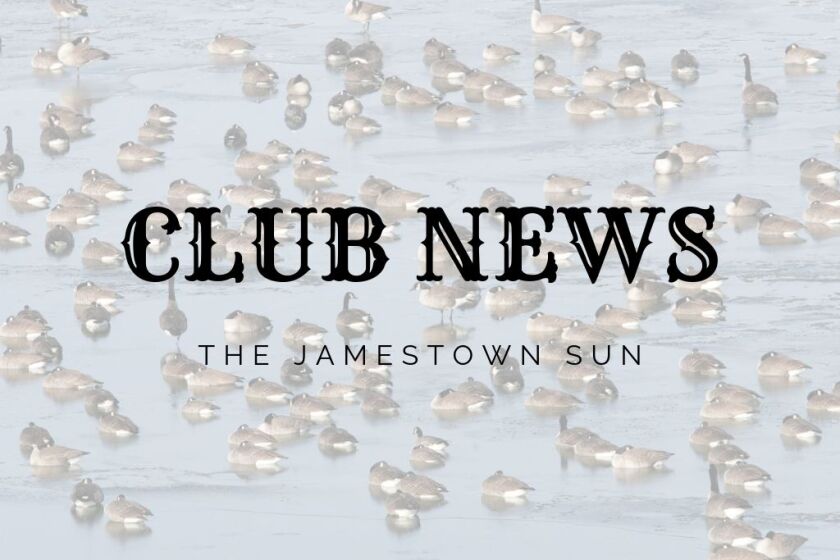 At the March 8 Lions meeting, Dwaine Heinrich introduced guest speaker Warren Abrahamson,
marketing manager for Jamestown Area Chamber of Commerce and Jamestown Tourism.
Abrahmson spoke on the digital media campaign he and other staff are working on to promote the community. The new promo videos showcase the unique nature and niches of the Jamestown community. These videos grow Jamestown's digital presence and allow visitors to learn more, he said. For example, a vlog video showing Abrahamson and his sister, Tamela, visiting the Arrowwood National Wildlife Refuge, was shown to the group. Several episodes of Discover Jamestown Vlog are available on YouTube and Facebook.
In other business, Kathy Boe opened the meeting with Pledge of Allegiance and JaimeLee Cunningham gave the table prayer. Boe also announced the 5NE District Spring Rally will be Saturday, April 15, at the University of Jamestown campus.
The next meeting will be at 6 p.m. Wednesday, March 22, Buffalo Grill. The guest speaker
will be Nick Bruns, who is one of the founders of Drift Prairie Brewing Company. Prospective members and guests are welcome. For information on membership, contact Glen Nagle at gnagle@daktel.com or 701-659-823.