Jamestown Lions to meet on Feb. 8
The January meeting featured representatives of organizations that are Giving Hearts Day participants.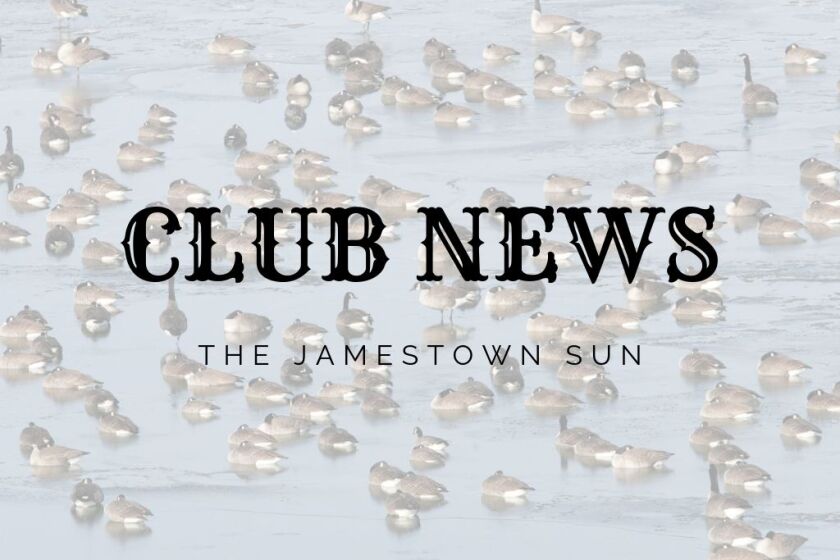 The Jamestown Lions will meet at 6 p.m. Wednesday, Feb. 8, at the Buffalo Grill. The program will be Alex Schweitzer and David Haukass giving an update on the Bison World project. All guests are welcome.
At the Jan. 25 meeting, Kathy Boe introduced eight guests representing seven local organizations participating in Giving Hearts Day. A representative from each of the organizations described what the organization does for the community and how donations received would be used. Those organizations and representatives attending were Anne Carlson Center, Alyssa Looysen; Dollars for Scholars, Bob Toso; Jamestown Community Foundation, Barb Lange; JRMC Foundation, Lisa Jackson; Jamestown Park and Recreation Foundation, Amy Walters; A Moment of Freedom, Annie Keffler and Jenny Hansen; and, James River Senior Center, Maureen Wegenke.
In other business, Boe presided over the meeting and led with the Pledge of Allegiance. Mitzi Hager gave the table prayer. Boe reported the 5NE Spring Rally will be held on April 15 on the University of Jamestown campus. Kevin Sortland reported volunteers are lined up for Meals on Wheels for Feb. 4 and March 4.
For information on membership in Jamestown Lions, contact Glen Nagel, 952-8973 (h) or 251-1486 w) or at gnagel@daktel.com.