Lions members learn about McElroy field project
A matching funds grant has been obtained to start the project.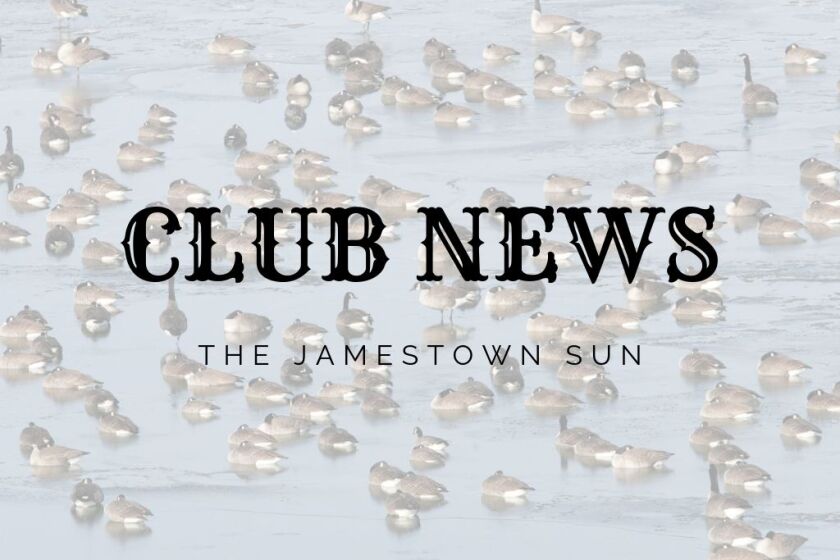 We are part of The Trust Project.
At the Oct. 12meeting of the Jamestown Lions Club, Kathy Boe introduced guest speakers Amy Walters, executive director of Jamestown Parks and Recreation District, and Matt Perkins, president of Jamestown Area Youth Baseball. Both spoke about the current fundraising campaign to renovate McElroy Park Field. McElroy Park is the home to youth baseball, fastpitch softball, high school and college baseball programs as well as amateur leagues.
A $921,000 matching funds grant has been obtained to start the project. Renovation is planned in three phases. The total estimated cost for all phases is $9 million. The same ball fields have been used since 1963 and in order to bring in tournaments and provide area youth with better facilities, improvements are necessary, Walters and Perkins said. Learn more about this project at www.jamestownparksandrec.com .
In other business, Boe presided over the meeting and led with the Pledge of Allegiance. Ed Anderson gave the table prayer. The annual raffle tickets have been distributed and can be purchased from any Lions member. The drawing will be on Dec. 14. The Lions state convention was Oct. 21-22 at Spirit Lake Casino. Boe and Dwaine Heinrich will be the club's delegates.
The next meeting will be at 7 p.m. Wednesday, Oct. 26, at Sabir's Buffalo City Grill. All guests are welcome and for information on membership, contact Glen Nagel, 952-8973 or 251-1486 or at gnagel@daktel.com.