Kapp discusses Dine & Bid at Jamestown Lions meeting
The club will meet again on April 13.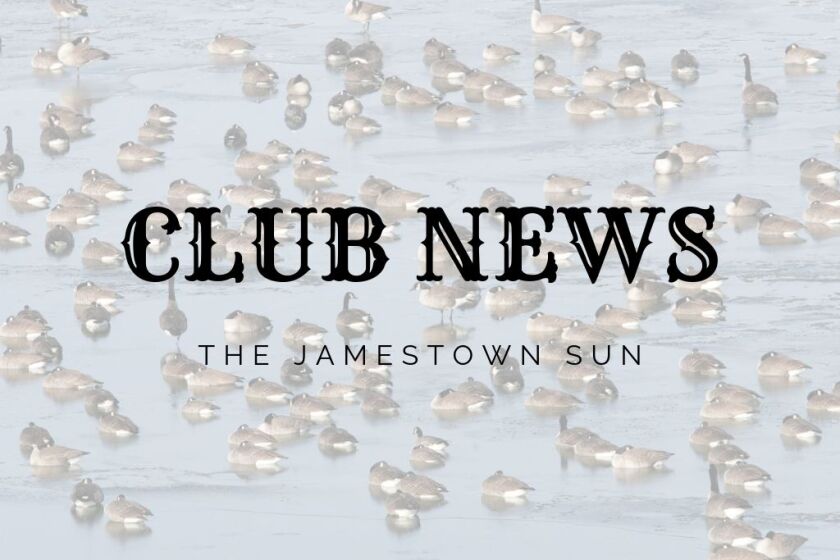 At the Jamestown Lions Club March 23 meeting, Randy Lebahn introduced guest speaker Tara Kapp, director of the Jimmie Booster Club & Annual Progress Fund.
Kapp is a native of Jamestown and a 2000 graduate of Jamestown College. Prior to coming to UJ, Kapp worked in radio, was a business owner and most recently was in business development and relations.
Kapp discussed the upcoming 36th Annual Dine and Bid which will be held on Saturday, April 23, at Harold Newman Arena. This year's theme is "Jimmie Wonka." Guests can expect a formal evening including a full course meal, live entertainment and numerous silent and live auction items. Tickets are $75 per person. For more information, Kapp can reached at 701-252-3467, ext. 5024, or tara.kapp@uj.edu . Funds from this event are used for scholarships to help students attend college.
Kapp also said work is underway on the Jimmy Scramble fundraising event, which will be held at the Jamestown Country Club on June 18.
In other business, Kathy Boe mentioned upcoming events, including Meals on Wheels on Friday, April 1; 5NE District Spring Rally, Saturday, April 9, at UJ; and installation of new members and new officers on May 25.
The next meeting will be at 6 p.m. on April 13 at Sabir's Buffalo City Grill. Several members of the Fargo Gateway Lions Club will be in attendance. All guests are welcome, and for information on becoming a Lion or attending the meeting, contact Lebahn at 701-320-1678.