Limke details what's new at Frontier Village
Many exhibit spaces now have their own host character.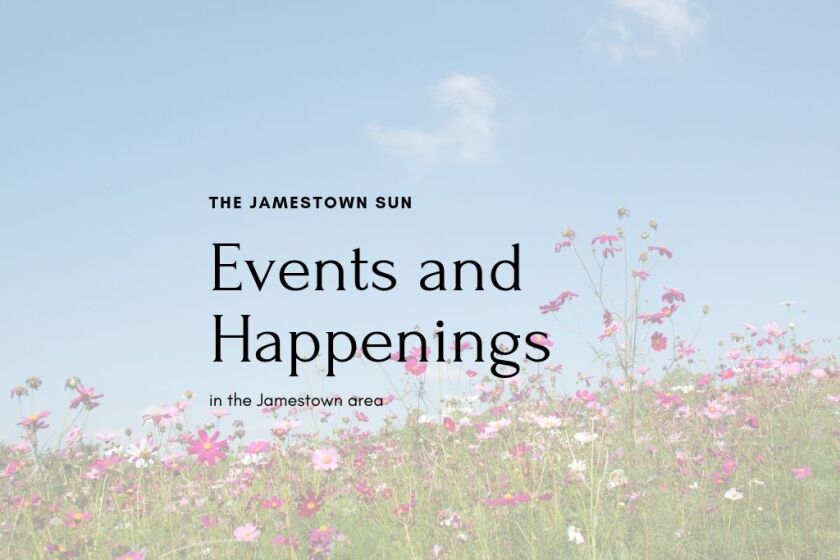 We are part of The Trust Project.
Allison Limke, visitor experience manager at Jamestown Tourism, spoke about what is new at Frontier Village during the Front Porch Chat on Sunday, June 26, at the Stutsman County Museum.
One of the first changes at the Frontier Village is the Eagles Club Train Parkette. This feature, subsidized by a grant from the Eagles, is a miniature kid-powered train on a short line with a covered tunnel and will eventually have a depot with a variety of experiences for the youngsters.
Many exhibit spaces now have their own host character. Mayor Marty Sinclair greets everyone at the main gate.
The old fire hall exhibit was revamped into a homestead shack funded by the Jamestown Kiwanis Club. The host, Hilda Homer, says the wall of her shack is covered with newspapers, because that is all she can afford to keep out the winter wind.
Charlie Lion, the depot agent, tells stories about transporting livestock and people into and out of Jamestown.
Other characters being developed are Sheriff Archie Bloom, who will be found around the saloon and jail, stagecoach driver Katie, who will be near the stagecoach and pony rides, and a hobo who will tell stories of life on the rails in the pioneer days.
Many new elements at Frontier Village have a common theme of education and entertainment for children. They can learn about bee hives and how to pump water and do other tasks that are now done by technology.
The Jamestown Rotary Club recently completed a project to revitalize the two towers at the Frontier Village entrance just in time for the mounting of the Mayor Marty Sinclair display.
Other tourism events this summer include the 150th anniversary celebration at Fort Seward and Buffalo Days at the National Buffalo Museum.
The next chat on Sunday, July 3, will feature Tim Burchill speaking on "Strung Up: North Dakota's Last Lynching, Revisited." Burchill spoke on this topic at a Front Porch Chat in 2009 and has since found more information on the topic.
The chats are free and will be presented throughout the summer every Sunday at 2 p.m. at the Stutsman County Museum, which is located at 321 3rd Ave. SE.