Nitschke awarded Paul and Francis Crow Scholarship
The scholarship is for $10,500.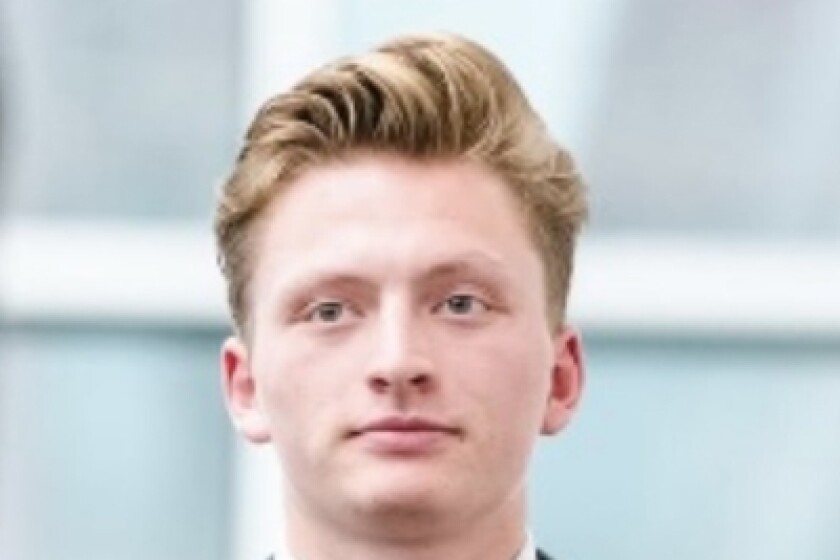 We are part of The Trust Project.
Lucas Nitschke was awarded The Paul and Francis Crow Scholarship during Aviation Family Weekend at the University of North Dakota, Grand Forks.
The $10,500 award will be distributed for the 2022-2023 academic year.
The Paul and Francis Crow Scholarship was established in 2015 by Patricia Crow in memory and honor of her parents, Paul and Francis Crow. The fund was created to provide aviation students studying to become professional pilots with the opportunity to experience the same love of aviation that was enjoyed by the Crow family.
Paul Crow had a long and distinguished career in aviation starting in the U.S. Navy. He flew many successful missions during World War 11. After retiring from the Navy, Crow started his second career flying for Federal Express. He was one of a group of the company's very first pilots, known as the "Dirty Thirty." His was known for his professionalism and his "can-do" attitude. His wife, Frances, raised their daughter, Patricia, while he was gone throughout his career flying to wherever he was needed.
Nitshke is the son of Sherry Nitschke and Blane Nitschke of Jud, North Dakota.