Anne Frank modeled life under stress
A classic example of strength under duress can be found in "The Diary of a Young Girl," by Anne Frank, who maintained hope during the siege of World War II.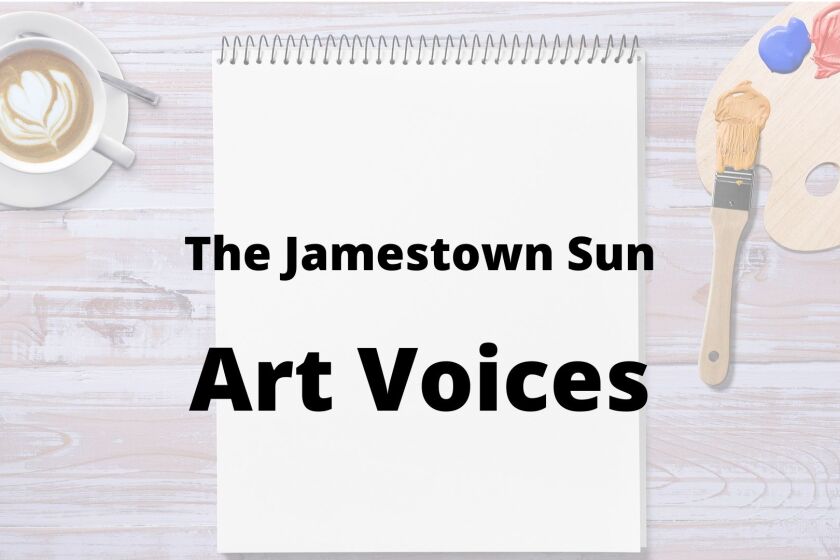 We are part of The Trust Project.
Pandemic or not, kids have to keep learning and parents have to work. Regardless of the generation or time, obstacles surface in life. Some years kids learn persistence like generations before and some may not. School shootings, political challenges, natural disasters and our own lack of experience become barriers to progress. Religious leaders try to help by pointing out love and kindness, but even that's hard to do looking down the barrel of a semi-automatic or facing a war in your backyard.
Yes, these are not the best of times. But persistence, learning, growing and surviving are all required to get through life's journey. No matter what is going on, everything is easier survived with the occasional smile, a thank you, and sharing the load when it gets tough.
I'm sure psychologists have names for various conditions we suffer when problems pile up. Stress causes our health to deteriorate and supply shortages make things worse. Sounds pretty morose to many. A classic example of strength under duress can be found in "The Diary of a Young Girl," by Anne Frank, who maintained hope during the siege of World War II. When everything around her was falling apart, she maintained an optimistic view on her life. A handful of quotes from her diary can improve the outlook of any person, regardless of problems.
"How wonderful it is that nobody need wait a single moment before starting to improve the world."
"I know what I want, I have a goal, an opinion, I have a religion and love."
"Let me be myself and then I am satisfied. I know that I'm a woman, a woman with inward strength and plenty of courage."
"Everyone has inside of him a piece of good news. The good news is that you don't know how great you can be! How much you can love! What you can accomplish! And what your potential is!"
"What is done cannot be undone, but one can prevent it happening again."
"I don't think of all the misery but of the beauty that still remains."
As schools return to something close to normal, we all need to be mindful of our own role in their generation. They are going to make it through the hardships we face today. They will need the "silver-haired" older folks to help guide them through. Every generation has had similar problems and she relied on clear-headed leaders (such as the late Queen Elizabeth II and her prime minister, Sir Winston Churchill) who unselfishly shared a common goal with the United States of America. As kids, we all learned to find our own way home for the first time, and we all made it through school with few exceptions. It was the nameless "old folks" who helped us along the way to finding our footing on unfamiliar ground.
There are few survivors still alive from the Holocaust. Thankfully, Annelies Marie Frank left a detailed diary and other writings to teach us how to rethink our lives during hard times. Our young students won't die of typhus at 16 in Bergen-Belsen Concentration Camp as she did. But sometimes kiddos react to difficulties as if they will. Encourage our youngsters. Give them a smile. Listen to their stories and share yours with them. No, they may not remember your name or even what you said, but if you had a glimmer in your eyes and a curled-up lip, maybe that could be the one thing they needed to keep them going in their own period of unbearable misery. Young Anne kept a positive outlook. We can encourage positivity by staying positive ourselves.
If anyone has an item for this column, please send it to Sharon Cox, PO Box 1559, Jamestown, ND 58402-1559.