Art show entries due Sept. 1 at The Arts Center
The show opening will be Thursday, Sept. 15, from 5:30 to 8:30 p.m. at The Arts Center on Second Street Southwest in Jamestown.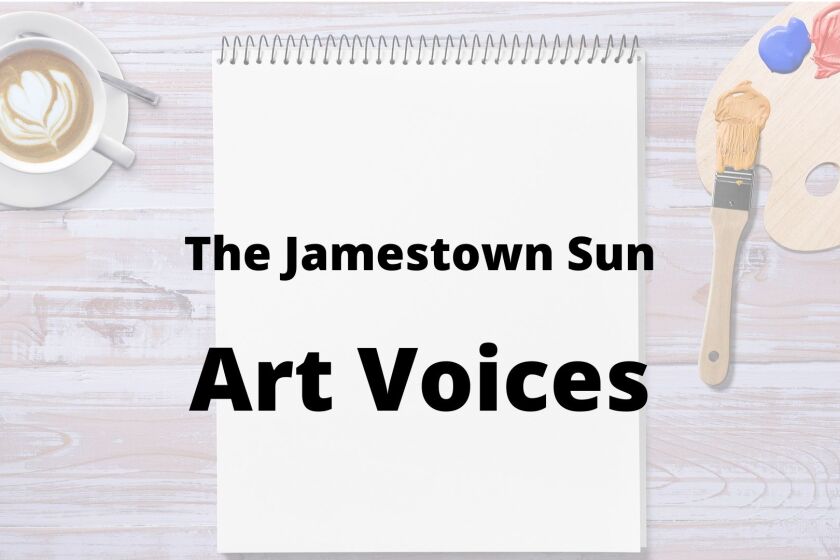 We are part of The Trust Project.
Jamestown is fortunate to have an art group willing to put together art shows and display work for aspiring artists. For the public, it shows culture and social advancement not always present in small communities.
Putting together art shows (especially juried shows) is not easily accomplished, nor inexpensive. There has to be clear-cut scheduling and lots of help, such as clerks and judges. Fortunately, there's a site large enough to accommodate artwork and visitors. The easier it seemed to do an event, the harder it was to do it. Our hats off to all involved with the Jamestown Fine Arts Association in getting this year's 58th show together.
We hear leaders of countries feed propaganda as if it's truth.
Artwork must arrive at the Arts Center downtown by Thursday, Sept. 1. Registration was Aug. 1, and the show opening will be Thursday, Sept. 15, from 5:30 to 8:30 p.m. at The Arts Center on Second Street Southwest in Jamestown. The last viewing date will be Saturday, Oct. 29, and pick-up day for artwork is the week of Oct. 31 through Nov. 7, Monday through Friday from 10 a.m. to 5 p.m., and Saturday from 10 a.m. to 2 p.m.
For the public, this is a great time to take the youngsters to see an art show. We are not a big, urban metropolis. Every art exhibit, whether downtown at The Arts Center or up the hill at the Reiland gallery on the campus of the University of Jamestown offers opportunities, but only if you attend. And please do. Children and teens need to have contact with fine art on display in a respectable cultural center. We do not have a Minneapolis Institute of Art Museum here in town. How wonderful it would be to have a year-round site where visiting art exhibits could be staged. But we do have a university and active city arts group that show us local talent.
The difference in art museum exposure for children was noticeable to me as a college art professor.
Understanding the difference between graffiti drawn on a wall somewhere and a sculpture in bronze or stone registers with even young children. They become more open to learning as they make their journey through school and life. Exposure to art in a museum or gallery helps them place art on a different level. Having the Jamestown Fine Arts Association's annual exhibit (and competition) is one of those "must-see" events that parents need to bring their kiddos to view. Children may see a subject to draw or medium they want to learn. They can do both at The Arts Center.
Art classes for the youngsters are available there and the University of Jamestown's art students may even be teaching some classes. By bringing the kids to the exhibit, the entire family can see the level of work possible, plus get more information for learning a new art media.
We are at a "pause" now with COVID-19. Hopefully, the worst is over and masks can remain an option. But one of the most interesting examples of students being schooled in a hybrid setting has been their visual interpretations of the pandemic. Drawings, paintings and even videos resulted from months of isolation. They felt and recorded their feelings.
Not knowing who or what subjects may yet be on exhibit at the show, we can be sure some work was done during the pandemic. That alone will be of interest. Make time to visit The Arts Center while the exhibit is up and look into becoming a member or sponsor of this fine group of hardworking artists.
Jurors for the competition segment of the show are the "North Dakota Wooly Girls," Janet Jacobson and Diane Schill. Check the JFAA entry site for information about these two talented women.
More information about the exhibit can be found on the JFAA website www.jamestownarts.com , by calling 701-251-2496 or by email: info@jamestownarts.com .
If anyone has a topic for this column please send it to Sharon Cox, PO Box 1559, Jamestown, ND 58402-1559.