Artists document historic pandemics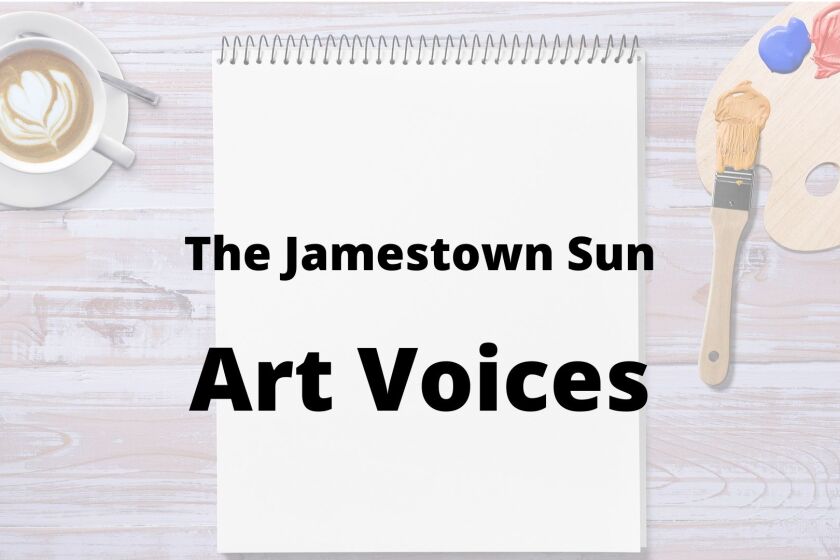 Artists have always depicted current events. It's part of an artist's soul: to do what is best known. In this present age ... the age of the novel coronavirus ... it's a given that artists will be recording the pandemic in their chosen medium. It has always been that way.
The online site for the Centers for Disease Control and Prevention in Atlanta includes visual histories of past pandemics. Most are photographs from the National Archives and include some gut-wrenching images of the 1918 Influenza pandemic (H1N1 virus) that sickened 500 million people; that was close to one-third of the world's population at that time. Different from COVID-19, it was an avian-based virus and first identified in the United States among military personnel. The site showed numbers shocking for any era: 675,000 in the United States and 50 million worldwide died.
Photographs show horse-powered carriages, tent hospitals and nurses caring for the victims as cots line the walkways through make-shift clinics. There is a photo showing the surgical instruments and another with bottles of pharmaceuticals of the time. It all looks archaic. Knowing today's 21st century scientific research and treatment possibilities, those images seem like we have come a long way in the past century. But with a "novel" coronavirus, can we ever be ready or have what is needed when a new virus emerges? We watch events in real time and wonder what else went on when those still photos were taken more than a century ago.
Painters such as well-known Edvard Munch, who painted "The Scream," also painted himself following his own bout with the 1918 H1N1 Influenza. It shows him lean, hollow-eyed, wrapped in a coat and blurred into the background: Not at all the brilliantly colored painting of the pedestrian on the bridge so well-known in his "Scream."
Artists from the Middle Ages recorded their lives too. Following (and during) the bubonic plague of the 14th century (called the "second plague"), symbols such as the "dance of death," skeletons and winged monsters began appearing in paintings. Pieter Bruegel the Elder, in 1562, depicted the transition of the living into hell with his "Triumph of Death." The "Grim Reaper" and symbols of insects and various animals (live and even being consumed) were shown in paintings. Altarpieces were less heavenly and more hellish in their depictions. A somber tone took over all aspects of art, from churches to homes, to daily life. Unlike today, science was in its infancy, and superstition reigned.
Paulus Furst of Nuremberg depicted the plague-ridden town's physician by showing him dressed in a two-tiered ankle-length topcoat, wearing a bird-beak mask under a flat-topped, wide-brimmed hat. He carried what looks like a winged pitch-fork and wears boots and gloves. He is named "Dr. Schnabel."
Not every artist survived the pandemic. Titian and Hans Holbein are said to have died of the plague, which re-emerged throughout Eurasia from the 1300s to the 19th century.
Quarantine was the sole commonality for "cures," whether the bubonic plague or the 1918 Spanish flu. It works today as we await the leveling-off of that peak we know is coming, and about which the federal COVID-10 team expert, Dr. Anthony Fauci, has spoken.
Vaccines will be available and we will get through this pandemic. Artists will write and paint about today's events, just as they have since humans first used a piece of burnt wood on a rock.
There are many websites with paintings, poems, stories and medical information. Sites with mental and educational help are also online. During these days of social distancing, maybe a little history on the subject will put today into perspective and relieve anxieties about our tomorrows.
If anyone has an item for this column, please contact Sharon Cox, PO Box 1559, Jamestown, ND 58402-1559.