Congratulations, 2021 graduates
How anyone made it through the last 18 months trying to complete their education is beyond most people.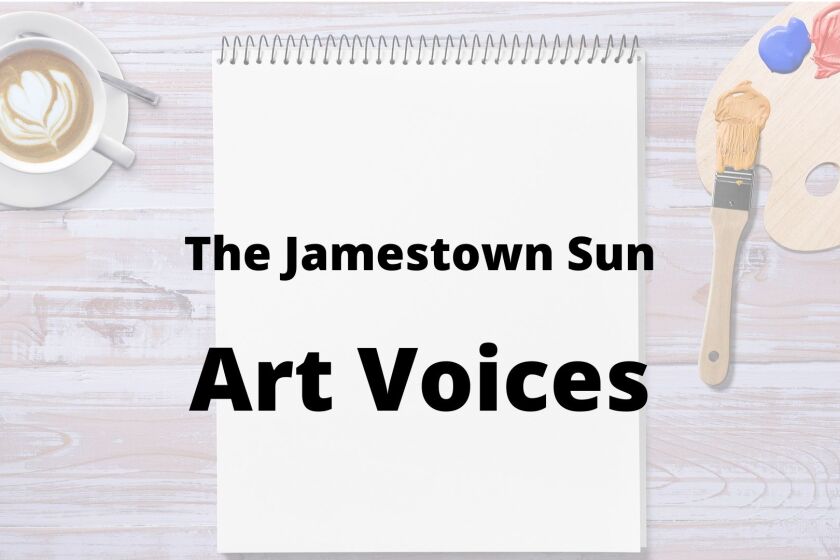 Students from the University of Jamestown, Jamestown High School and area seniors, take a bow; You did it. You will forever be a part of "that" graduation class: the one that didn't know if it would be in-person, virtual, or even if you'd have a teacher.
One of my art majors from Colorado sent an email thanking me for the years she was in art classes. She let me know that she and her boyfriend were each fully employed, that her fine arts major did pay off for her, and she wanted to let me know her time at the University of Jamestown was successful. Wow! That felt good!
I can imagine what life was like last year and this, because trying to teach during a pandemic (when it was not even a named disease yet) was difficult. Trying to complete any course of study during that period … for any student of any age … had to be about the worst experience any young person could have. Graduating after that experience was and is quite the accomplishment. What students learned from February 2020 to June 2021, however, had to be the best education they never paid for.
The difficulties students had just getting textbooks and supplies in March of 2020 was problem enough. I mean really problematic. Your grade depends on completing an experiment or assignment in a subject you just enrolled in less than two months earlier. School was on spring break and then shut down for the rest of the semester. All your "stuff" is still in the dorm. I mean who takes all their belongings with them during spring break? Nobody.
How anyone made it through the last 18 months trying to complete their education is beyond most people. What they did, what every instructor did - everywhere - is adapt. In academe, it's called creative problem solving or critical thinking. In real-life terms for the teachers and professors, it's using your accumulated experience to teach under pressure in new ways. For the students, it's probably the best possible way to learn anything: You learn experientially.
At least students in 2020 had their fall semester with regular classes. The 2021 graduates had a full year of not knowing what was about to happen; To mask or not to mask. In-person classes or no campus classes … it was about as confusing as life could be. Add the friend with COVID-19 (or God forbid, the family member or self) who fought the disease or perhaps didn't make it. Personal fears of living or dying tossed into trying to learn any new topic or skill just seems unfathomable.
Graduates from 2021 will forever have their 2020-2021 story to tell. Hopefully, it will be a good one. Whatever their story, future employers will be sure to ask questions about that year when they interview for work. Their answer will likely secure the job or they'll flunk the ultimate test. What did you learn about yourself during the 2020-2021 shutdown?
If their answer includes a sensible response like "I needed to be prepared," or "I learned I needed more than I could supply on my own," or "I found the strength to overcome my fear of learning from home," or "I developed a strength of purpose I didn't know I had." Your future employer will know you were learning about life that may benefit that business. You learned to think critically and solve problems in a new way. By being positive during hard times is difficult but it's also a valuable asset.
To read more columns of Sharon Cox's columns, click here.
Bravo. Yes, bravo to every new alumni of Jamestown high school, the University of Jamestown and every school and college in the whole USA. You did it!! We're proud of you. Now, share the strength you gained and help make this world a better place.
If anyone has an item for this column, please send it to Sharon Cox, PO Box 1559, Jamestown, ND 58402-1559.