Lustron prefab house found home in Jamestown
House design isn't usually the first idea on anybody's agenda until something needs to be added or changed.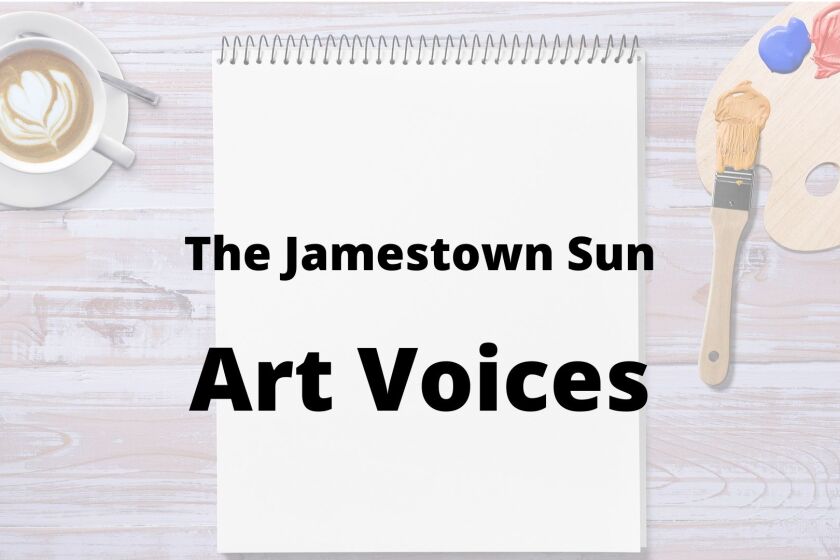 These past 12 months of being homebound (due to the COVID-19 pandemic) kick-started a renewed interest in houses and new needs within them. Many families realized their homes didn't match their new needs: home office, home studio, homeschooling, as well as playground for homebound kids and still provide a getaway space for each family member. Sometimes it takes an out-of-the-ordinary event, like a war, a pandemic or weather-born disaster, to see needs we otherwise might never realize … until it's too late. House design isn't usually the first idea on anybody's agenda until something needs to be added or changed.
Everyone deserves a home. During the decades following the Great Depression and World War II, the United States government encouraged architects like Frank Lloyd Wright to design an economical single-family home that would allow soldiers returning from war, to use their G.I. Bill to get low-interest loans so their families could buy a home and start living the American Dream.
Wright designed a series of floor plans and stick-built structures that met many needs. They were affordable, compatible with local contractors, building codes and available materials. These he called "Usonian." Some were designed using concrete block, specialized bricks, stone, wood, steel and glass. He also designed much of the furnishings inside.
To read more columns of Sharon Cox's columns, click here.
Some of his architecture students designed homes across the country including Jamestown. In the past, I've written about some of them and the Stutsman County Memorial Museum houses photos and maps that can help anyone interested in Craftsman architecture in town.
A longtime friend and antiques buff, George Spangler, recently pointed out another design here in town: the Lustron. He loaned me two magazines: Design & Living, February-March 2020, and Reminisce, March 2021. Each had feature stories about the very modern all-metal, prefabricated house that, like the Usonian concept, was meant to allow people to build one of several designs using nuts and bolts and be able to move in within weeks rather than waiting months to years for a stick-built home to be constructed.
Spangler pointed out where Jamestown's model was and after reading the magazine articles and researching Lustron Homes online, I found it to be an efficient and lovely alternative to traditional mid-century home construction.
The brainchild of Chicago industrialist Carl G. Strandlund, the factory-made sections were built of porcelain-over-steel panels. These were manufactured in Columbus, Ohio, and trucked to sides ready to bolt together. Everything was there, including bathtubs and sinks: more than 3,000 parts. The wonder houses made many new homeowners happy, but the steel prefab homes did not make a profit, and Strandlund shut down production in 1950.
Of the 2,680 made, fewer than 1,200 remain. Like anything Wright touched, Strandlund's Lustron home became sought-after relics of the 20th century.
The Reminisce magazine covered an Indiana owner's journey, from ownership to decoration. The Design & Living magazine covered two South Fargo Lustron hones. Online, there are a few Lustron homes for sale throughout the United States. Knowing Spangler's love for antiques, it's no wonder he finds the history of these homes so fascinating. Like other history and preservationists in the area, he has spent most of his life helping others learn about their antiques and how they fit within their own heritage. It's such a thrill to learn more about the architectural choices people of the last century had when choosing a home.
If anyone has an item for this column, please send it two- to three weeks ahead to Sharon Cox, PO Box 1559, Jamestown, ND 58402-1559.