Mary Faith Young's life at 100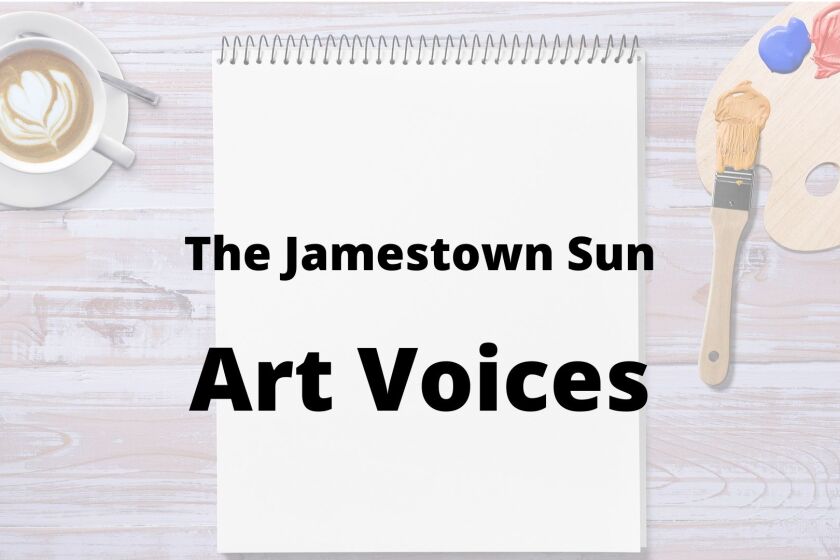 It's odd to be celebrating two extremes in November 2020: the end of the 1918 N1H1 virus of 1918 and the 100th year of Mary Faith Young.
It would have been Mary Faith (Olson) Young's 100 birthday on May 28, of this year but five years ago on Nov. 14, 2015, she left this world for another realm. She was Jamestown's unofficial historian, and the quality of knowledge she took with her was unmeasurable. She had an amazing memory, plus a willingness to share and serve as a vessel of hope and strength for those who followed her lead. And lead she did. It was not by wealth of money, although she fed many a hungry, homeless people. It was not wealth of position, since most of her "working" years were under the title of wife, mother, church-woman and volunteer.
She was a keeper of the children: someone who (along with her own family) took in the needy, who organized Scouts, 4-H groups, teen groups and designed and made entertainment at a time long before technology ripped out hands-on creativity.
She was celebrated statewide for her history-saving activities and architectural preservation in Jamestown and elsewhere. She was the only living person to be recorded and recognized in Jamestown's historic 1883 Stutsman County Courthouse. The first room on the left as you enter is now called the "Mary Young" room, and she was able to christen it before she died.
Her mother Eva and Aunt Eva both lived through the 1918 pandemic that killed more than 675,000 people in the United States. It took 50 million lives worldwide and infected more than 500 million across the globe. It began in February of 1918 and ended in 1920.
Control then was much as it is today: masks, hand-washing, quarantining and avoiding gatherings. There was radio then but no television or computers. The newspaper, radio news and telephones were primary sources for any information, meaning nothing traveled as quickly as it does today. It makes you wonder how the virus then could have been slowed or stopped had communication been as fast and thorough as it is in 2020.
Mary Faith rarely spoke of how the pandemic affected family the year she was born, but she did speak of polio and the mid-20th century in Jamestown. She talked about how after the vaccine was developed, the whole country wanted to get rid of old "dead" buildings and that helped in developing her own need for preserving fine old structures during the 1970s when the United States decided it needed a fresh face for every public structure. It was called Urban Renewal. Large cities and small began tearing down public buildings such as train stations, city halls, libraries, opera houses, theaters, courthouses and civic halls to replace well-built brick and mortar structures with aluminum and glass.
Mary Faith watched as Jamestown's opera house and train station were razed and when other buildings were being added to the list, she took on saving their lives as fervently as saving the life of one of her children. She managed to save a few pieces of the old opera house by leaving it with the University of Jamestown, and she managed to lead the effort in 1982 that stopped the historic 1883 Courthouse from being razed.
At 100, the 4-1/2-foot-tall heroine remains a giant in historic preservation. Like so many who have gone from us, it would be amazing copy to get their take on this virus. Mary's voice still rings in the memory of those who depended on her memory to help guide the way for today's budding historians.
If anyone has an item for this column, please contact Sharon Cox, PO Box 1559, Jamestown, ND 58402-1559.