Modernist Frank Stella exhibiting new work
Art can be the object. It doesn't have to represent anything else but what it is.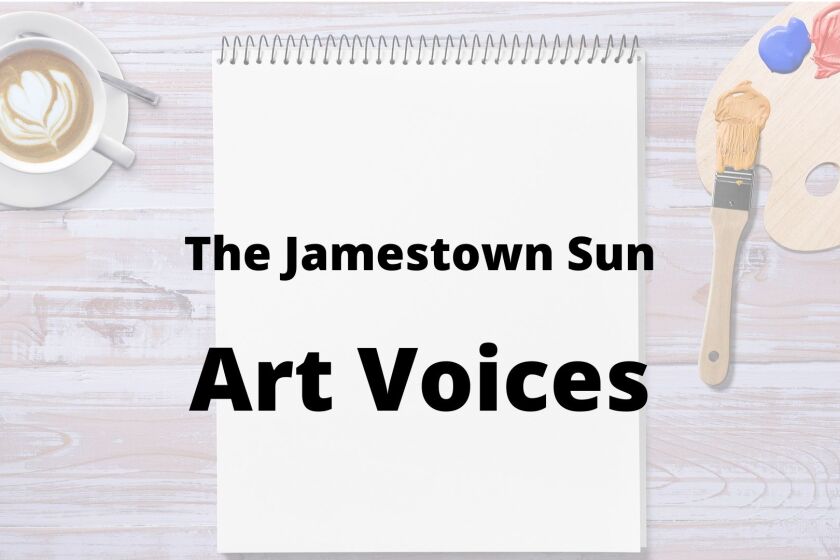 As a kid, seeing the black paintings of Frank Stella was confusing. Too young yet for college, too naïve to understand modernism, his early work seemed like someone took a section of black fence and gave it a title. After studying art, it was clearer what he was saying. Art can be the object. It doesn't have to represent anything else but what it is.
The work shown in our art history textbook was relatable. It was of two half-rounds showing wide, curved stripes of paint in various colors and looked appealing. They were among his shaped canvases on metal. In other words, they were painted sculpture.
Frank Stella is now 84 and will be adding another year on May 12. To this college student, he seemed to have "found" his niche using car paints on metal "canvases." It was inspirational for an aspiring sculptor. Even teaching sculpture classes here, I tried to get students to be innovative and try some different "grounds" (the material artists use to apply paint to). Pam Miller and the late Danny Zimney both did shaped canvases ala Stella. Zimney used a found car door and painted a picture of his beloved mother Lorraine on the rearview mirror. Miller made a New York high-rise roof escape door with a ladder to climb out, complete with feet and shoes. Both were done in Trompe L'oeil manner (fool the eye reality). Each used a Frank Stella "shaped" canvas. Like Stella's, each was "bigger-than-life."
Although he's known for his vivid colors, wonderful abstract paintings and lithographs, Stella has moved on to almost 100 percent sculpture. "CBS Sunday Morning" in early March showed a brief glimpse of his newest art display at the Aldrich Contemporary Art Museum in Ridgefield, Connecticut. Based on his name (Stella means "Star" in Italian), his exhibit is stars, both indoors and out, at the beautiful museum.
Not all artists "invent" a medium or can execute an art medium in a new way. It's hard to be included in art history books unless somehow that artist has added something new to the lexicon of art. Stella has. In the '50s he boldly placed his work as art in itself. It was not "of" anything. As he changed the surface elevations, his "paintings" went from flat surfaces to raised, more sculpture-like surfaces. His works at the Aldrich are primarily sculpted.
Many are fully painted and like the close-up, in-your-face floral paintings of Georgia O'Keeffe, they are viewed close up and large scaled. Many are too large for indoors but again are seen closer than one might feel comfortable viewing them. There's a different, almost threatening effect when seen so close up. But his black "Star," well over human scale if seen in the garden area from a distance might not have that Stella effect the artist was after. It borders on other-worldly.
As have many of his contemporaries, Stella moved into new and modern interpretations of art; one that blends two-dimension with 3D and pushes the lines of accepted topics and media. Not everyone has an art gallery, nor would we be able to display the large, space-squeezing sculptures … even if we could afford them. But his "Star" collection has a season whereby we can mimic his idea in smaller scale. Those Christmas-tree toppers made in star forms could be an easy-to-live-with replacement.
To read more columns of Sharon Cox's columns, click here.
His dynamic works will be on display through Sept. 7 of this year. You can preview his exhibit online through the museum's website or by searching his name on the internet.
If anyone has an item for this column, please send it to Sharon Cox, PO Box 1559, Jamestown, ND 58402-1559.