North Dakota's poet laureate leaves legacy
Larry Woiwode was an author, instructor, mentor and friend.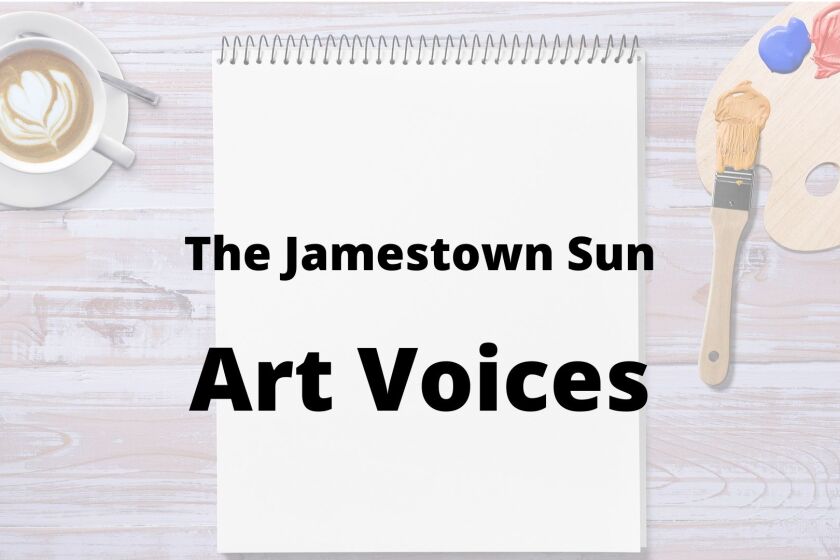 We are part of The Trust Project.
He arrived in Carrington, North Dakota, on Oct. 30, 1941. He died on April 28, 2022. North Dakota's poet laureate finished his work on this blue planet. Larry Woiwode died following a life of writing and self-expression. Author, instructor, mentor, friend, he left a public- image few could fill: Father, husband and granddad, he leaves an even larger empty space.
Having known him and his family since he began teaching at the University of Jamestown, it was hard to learn that my colleague had died. We shared an interest in writing, in UJ's newspaper "The Collegian," its arts magazine, Plainsong, and in other college and art-based endeavors. After he retired from UJ, he and his wife, Carole, became members of the Historic 1883 Courthouse Committee. He had a great love for teaching, for the history of North Dakota, and for sharing his passions through the written word.
When writing this column, I checked online for additional information. As in the past … when seeking data for famous people, Wikipedia popped up. It isn't every day that a living person from North Dakota has a biography on Wikipedia, much less anywhere else. But Larry Woiwode, the Poet Laureate of North Dakota, does. I guess that makes him pretty famous. But for those who worked with him, who enjoyed conversations between work, he was a friend and hard worker, a talented thinker and a knowledgeable poet who loved every block of springtime clay dug from the tall grasses of this North Dakotan prairie.
His writing landed him on a grander stage. His work has been in The New Yorker, Esquire, Harpers, Gentleman's Quarterly, The Partisan Review and The Paris Review."
Woiwode's books include "What I'm Going to do, I Think," which a year later won him the 1970 William Faulkner Foundation Award for the best first novel of 1969. He'd go on to receive numerous awards for his poetry and short stories. He took the Theodore Roosevelt Rough Rider Award in 1992.
Explaining his 1975 "Beyond the Bedroom Wall," (which sold more than 1 million copies), he told a reporter that there were subjects outside the bedroom ... that during the '60s and '70s, so many books focused on sex, and he wanted to write a book beyond the subject of sex … beyond the bedroom wall. For that book, he received two awards from the American Academy and Institute of Arts and Letters, including the Award of Merit, which was awarded every six years for a "distinguished contribution to the art of the short story."
Forever the cowboy (rancher), he would return from the big cities, where he studied and worked, home in 1978. Online biographies give some impressive accounts of his accomplishments in the writing world back East. He received tenure as a full professor and was creative writing director at two universities.
He was designated poet laureate of North Dakota by the Legislative Assembly in 1995: Senate CR No. 4039, the House unanimously concurring, the office conferred by Gov. Ed Schafer in a ceremony in March 1995.
Woiwode, as previously noted, was a member of the 1883 Courthouse Committee h in Jamestown. Its chairman, Barb Lang, said "Larry was well-known across North Dakota and the entire country; he was the author of many books of autobiographical fiction, two biographies (Harold Schafer and Sister Thomas Welder) and poetry as well," she said. "We were fortunate here in Jamestown to have him up at the university for several years before his retirement." He taught at the University of Jamestown and was writer in residence at the University of Mary in Bismarck at the time of his death.
Family was everything to him. Carole was his soulmate, and being a dad and grandad was the No. 1 topic of conversation. He was dad to Newlyn, Ruth, Laurel and son Joseph, grandad to 10, plus two great-grandchildren.
Larry Alfred Woiwode was laid to rest on May 3, 2022. His impact will live on by those he taught and inspired.
If anyone has an item for this column, please send it to Sharon Cox, PO Box 1559, Jamestown, ND 58402-1559.
Their work was not appreciated until much later.
Curt Eriksmoen's "Did You Know That" column shares the story of Gene Holter, who grew up in Jamestown and went on to train animals that frequently appeared in TV shows and movies.