Pantone's 'Veri-Peri' punctuates 2022
It was "special mixed" to define the year, which is not always done when colors are selected.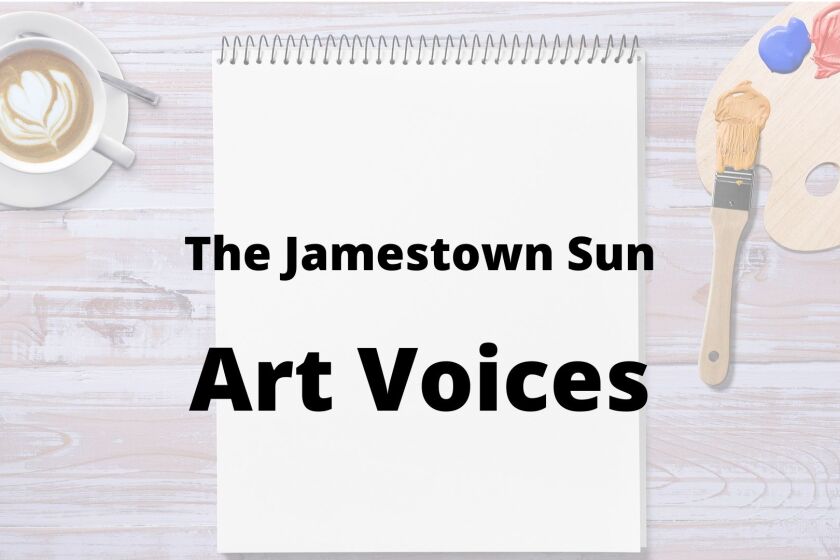 We've already seen it on television, at grand openings and on every runway. It's a subtle lavender color somewhere between the Minnesota Vikings purple and a misty blue hovering over the Jamestown Reservoir. Pantone's explanation of this near-periwinkle hue is priceless: On Dec. 9, 2021, Pantone's Leatrice Eiseman announced the new color for the upcoming year: "Very Peri."
"If you have grown tired of the dour mood this last year and a half has thrown at us, Pantone's 2022 color of the year is for you," she said. "Today the global color authority named 'Very Peri,' a vibrant periwinkle with violet undertones, as the hue that will define the months ahead."
It's not a brilliant Vikings purple. No, no. It was "special mixed" to define the year, which is not always done when colors are selected. Any color for any year requires research. Expert colorists examine trends in politics, entertainment, music and even home and automobile color preferences, and put together a color profile that seems to point to a specific trend. How this lovely lavender shade was decided is a wonder. The only thing that seems logical is the political parity in our country. To please both parties, blend the colors and then soften the whole mess. That's only one explanation, but logic really has no part in why "Very Peri" was chosen, so that will have to do for now.
Very Peri does mark the first time that Pantone created a new color tailor-made for its color-of-the-year program. Usually, a color is selected from Pantone's premixed color formulas. According to its release, Laurie Pressman, Pantone's executive director, said this brand new tone represents "the global innovation and transformation taking place," as well as "the expansive possibilities that lie before us." That's so psychological. Pantone's website explains it pretty well:
"Very Peri (officially Pantone 17-3938 Very Peri) is a dramatic move away from last year's two-pronged color of the year designation (a bright yellow and soft black). This year's choice symbolizes a bold emergence from a shared moment of isolation, according to the company's forecasters, but with the stability we associate with shades of blue.
"Encompassing the qualities of the blues, yet at the same time possessing a violet-red undertone, Pantone 17-3938 Very Peri displays a spritely, joyous attitude and dynamic presence that encourages courageous creativity and imaginative expression," Eiseman said in the announcement.
For interiors and the home, Very Peri has the potential to bring a playful pop of color and animate any room, whether on or in decorative objects and furniture. Pantone's color of the year is also on point with the projections of other design companies, notably Coloro and WGSN's prediction that a shimmering purple hue dubbed "Digital Lavender" will be all the rage through 2023.
Well, what was shown online is lovely. It's not your great grandma's hair dye, nor so vibrant it repels. It is soft and almost tangibly liquid like a late evening fog drifting down the James River, but I can't see many pickup trucks that color in Jamestown. At least we know what to expect this year as we all attend the newest showing of spring fashions, interior design and 2022 cars. OK, yes, I can see a Veri-Peri Corvette in a lovely shade of lavender-blue. That would be a show-stopping streak along Main Street.
If anyone has an item for this column please send to Sharon Cox, PO Box 1559, Jamestown, ND 58402-1559.