Plan for Choralaires Christmas Concert
The Choralaires don their tuxedos to perform two concerts each year plus a church sing and meet Wednesday evenings for practice as they prepare for upcoming gigs.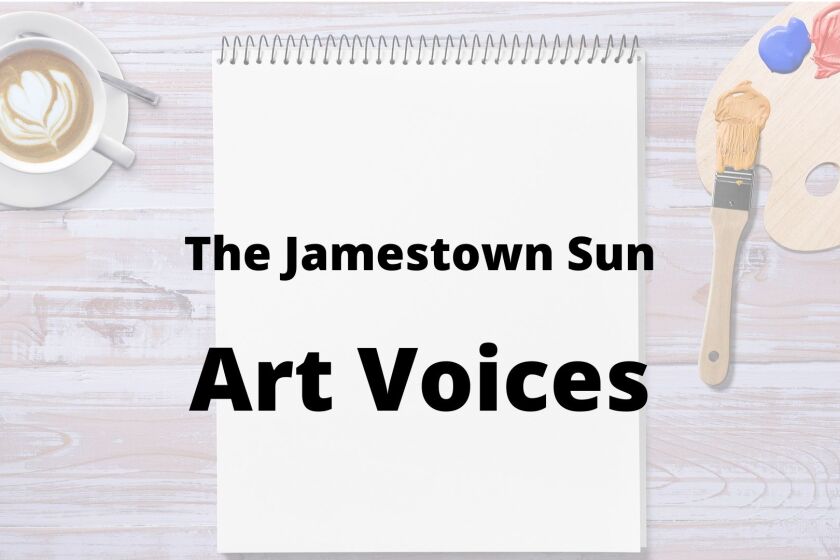 The Jamestown Choralaires will be taking the stage for the 2021 Christmas Concert on Dec. 17 and 18 in the Reiland Fine Arts Center on the campus of the University of Jamestown. Tickets are $12 adults and $5 students, and are available at Looysen I Care, the Dakota Store, at the door or from any member of the Choralaires. Everything starts at 7:30 p.m. It's a notable start for the director's 25th year with the group.
Pam Burkhardt steps into the record books as its director in 2022. The Jamestown native took the reigns in 1997 following five male directors, starting with Warren L. Duntley. As the first female director, she lends her creative touch to that professional "uptown" sound not frequently heard outside large, urban settings.
Membership has numbered from about 40 to 60 during its 67 years, having been started by four men in 1955. They recruited around 40 members and among the group took up collections to begin buying music for their programs. Dr. Larry Hoffman, at 89, is in his 63rd year with the group. Burkhardt said membership backgrounds range from high school students to engineers, doctors, mechanics, ranchers, educators and clergy, plus many service areas and businessmen. All they need to qualify is a love of singing, and there are no tryouts.
The Choralaires don their tuxedos to perform two concerts each year plus a church sing and meet Wednesday evenings for practice as they prepare for upcoming gigs. Besides the Christmas concert, the Choralaires will be booked this spring. There is a church sing in late February as well as two events in April. One will be April 8-9 in the Jamestown High School auditorium, and in Eau Claire, Wisconsin on April 29-30 for the "Big Sing," that occurs annually as men's choirs from around the Upper Midwest gather to sing. The group participates in other events as well.
In February of 2017, Burkhardt and 32 members went to New York to join other male singers from across the country in a performance of Randall Thompson's "Testament of Freedom" at Carnegie Hall in New York City. Following that performance, Burkhardt directed the 32 from Jamestown and men from other choruses in Times Square.
When performing locally, The University of Jamestown's own Dr. Richard Walentine accompanies the chorus. While he is its 11th accompanist Carrie Kraft served the group for 30 years at the piano. Burkhardt said although most of the accompanists have been women, other women have been connected to the group.
"There have been a couple of female guest soloists in the past," she said, "but that was before my time."
In past years the Choralaires performed in Medora and as the 1995 North Dakota Governor's Chorus, sang at the state Capitol. Each year the group joins with 13 Upper-Midwest men's groups to participate in "The Big Sing." At that time various cities host the convention of groups for the big event. Jamestown has been host a number of times and in 2023 again will host the 13 choruses.
It's not surprising the vivacious Burkhardt is so devoted to the chorus. Her connection with Jamestown's art community has been a lifelong endeavor. She was born here, attended school here and graduated from Jamestown College/University of Jamestown with a bachelor's degree in music education. She began directing the Choralaires after longtime director Joseph S. Banister retired and friend Carrie Kraft suggested she apply for that position. They worked together for 17 years before Carrie retired. One of the Choralaires' current board members, Kevin Walker, only had praise for the organization and its director.
"I have been a member of the Choralaries for five years and am currently on the board," Walker said. "It is a great group of guys that love music and directed by one of the best directors I have ever been led by in all my years of being in music." And true to form, its modest director stated her hopes for the organization.
"It's my hope," Burkhardt said, " that this wonderful, amazingly-dedicated and diverse group of mostly amateur musicians continues for at least another 66 years."
If anyone has an item for this column, please send it to Sharon Cox, PO Box 1559, Jamestown, ND 58402-1559.