Tasha Tudor inspires artists and gardeners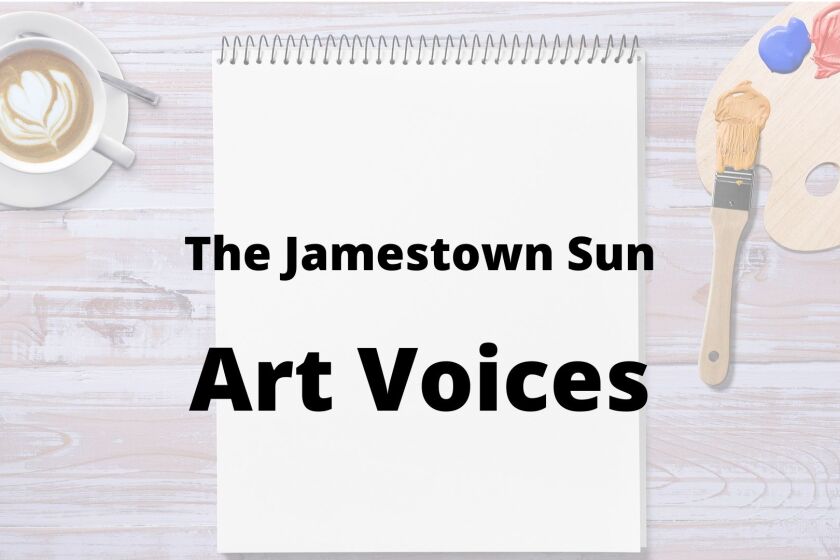 Cleaning, sorting, locating: That seems to be at the bottom of indoor activities since mid-March. Once the world settled into a home-routine, it seems everyone got busy making their own space easier to work in, to play in, teach school in ... and yes, finding a little personal space may have been at the bottom of it all.
Bookshelves are among the visual backdrops on just about every interview on television: clean, orderly and neat. They are inspiration for every person's home library. While you're at it, toss duplicates, sort for donations and " hmmm ... where has this book been hiding?"
"Tasha Tudor's Garden" … Now, that looks interesting.
On the cover is "Everyman's" grandmother. She's dressed in a historic-looking skirt and sweater, with her white hair casually pulled under her bonnet. A bouquet of bright pink and red flowers are clustered in her arms as she reaches for a poppy.
We may forget where the book came from and when it arrived on the bookshelf, but the subject never leaves. Her image is a story-book vision of grandmother. and her garden is filled with comfort and warmth. Much like Jamestown's own children's book author and illustrator, Barbara McClintock, Tasha Tudor's life was spent in the Northern United States. Like McClintock, she was a painter, writer, avid gardener and advocate for animals.
The photographer, Richard W. Brown, along with the book's writer, Tovah Martin, captured the Vermont watercolorist in her garden, in the kitchen and with her grandchildren. But those photos show much more than a family's photo album; they show a way of life. Published in 1994, the artist was in her golden years but living the life of someone much more youthful. She was a historian, a spinner of wools (from her own animals) and a seamstress, weaver, cook and canner.
Her garden is simple, yet abundantly planted with delphiniums and lupines, roses and camellias. Yep, camellias bloomed for her in Vermont. She lived near her son Seth, who built her home himself. It is shown in the book too: simple, plain and durable, but nothing fancy.
That book and its partner, "Tasha Tudor's Heirloom Crafts," will go back to the shelf after dusting, but this time, higher up. It will be well-worn before it reaches the donation box. Like so many others these days, spare time has been used for sorting and cleaning.
The "Great Pause" of 2020 has everyone rethinking individual objectives. Perhaps the pause was what this world needed: to dispose of the mirror, and regain ... or begin to focus on living a bit simpler, a bit less self-centered life and to prioritize our lives starting with family first. It's been refreshing to hear how "home-bound" families are finding a new way of living together, while doing chores, outside activities and tackling the big "clean."
If news stories are correct, bookshelves and closets, kitchens, attics, pantries and garages all have been pondered, sorted, organized and thinned out. Certainly, the spring of 2020 will be one of the first worldwide cleaning seasons in history.
If anyone has an item for this column, please contact Sharon Cox, PO Box 1559, Jamestown, ND 58402-1559.