Walker considered Jamestown College his career pinnacle  
Dr. Jim Walker was responsible for getting the college in the black, increasing enrollment and for knowing the value of the fine arts.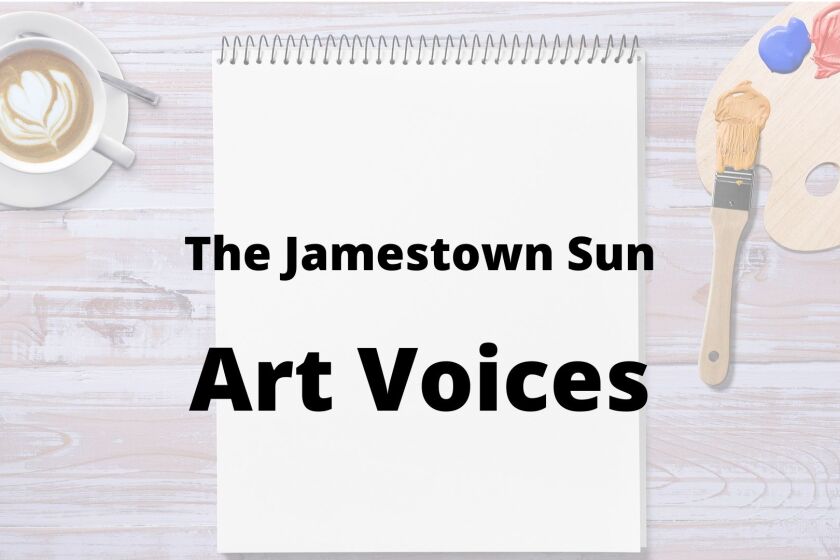 We are part of The Trust Project.
It seems we go through periods of time where groups of things happen at once. Some might say it's the moon phase, while others would say it's the onset of end-time. Whatever the catalyst for multiple deaths … it's difficult to handle … especially if those people have had an impact on your lives.
Because the University of Jamestown is here, some fine people have passed through Jamestown. Students, faculty and administration impact our lives. They buy homes and vehicles, eat out, hire employees, become employees, buy groceries and spend money on entertainment. They become part of our community family. When they leave or worse yet, die, their absence is felt by all.
When I arrived here 30 years ago as of last month to apply for the Art Department chair, Dr. James S. Walker was among the group of Jamestown College administrators and faculty who interviewed me for the job. He was smiling, helpful, understanding and excited to once again have a full-time art program and faculty on campus. He, Dr. Richard Smith (JC's dean), Professor Pat Lavin (theatre director), and Joyce Lusk (adjunct art instructor) gave me the tour of Jamestown and the college campus. Over the last 30 years, one by one, they all passed away. Dr. Walker was the last of that quartet of wonderful people whose influence helped shape students as well as the citizens of Jamestown itself.
Dr. Jim was responsible for getting the college in the black, increasing enrollment and for knowing the value of the fine arts in both business and the fully-educated student. When he interviewed me, one of the questions he asked was why the college should hire an artist when there was "no money in art as a career?" My answer was (for me) a simple one: "We humans spend two-thirds of our lives doing 'have-to' things: working and sleeping. The other third is personal choice. Humans can study to qualify for a career, and we all have to sleep. So one-third of our time is up to us. What we do is usually sports or one of the fine arts (books, movies, music, dance, theater, museums, etc). It's only logical to learn something about the things we do when we are not at work or asleep. Liberal arts educates the whole person, not just provide for a career."
Three months later I began teaching every art class as well as developed its journalism program. He understood the value of fine arts in mental health as well, and during the COVID 19 pandemic, people across the world saw the need for and value in the visual arts. Dr. Walker understood its use in calming the psyche. He would later tell me how he and Nadine loved ancient illuminated texts they saw firsthand in Germany. He was excited when calligraphy became a subject in the Art Department. He considered it an "overlap" subject for fine and commercial arts, theology, foreign language and English studies.
Jim and Nadine were dignified, respected, responsible, loving parents to four sons and were involved in church work and charitable activities. Students and campus life were uppermost in their lives when they were here. Learning the history of Jamestown College, its ties to the Dakota Territory in 1883, and the role Jamestown played in the 1887 decision for statehood was an eye-opener. Not every institution of higher learning has such strong ties, an ownership of its place in history. But the college, along with the State Hospital and the 1883 Courthouse, all filled important roles in North Dakota's eventual statehood. Jim was the first person to tie in North Dakota's place in history, including information I'd never heard before, as the United States developed westward. It would be a privilege to work at a college that stood on the hill before North Dakota became a state.
Yes, he was a consummate teacher. Like all great teachers, education didn't stop when he left the classroom. Whether Rotary, at church or in civic service, he lent his gift of understanding, balanced business and ethics to whatever he did, He was a world traveler before arriving in Jamestown in 1983. The Walkers' 15 years at Jamestown College were considered the pinnacle of his career. He brought financial balance to the college and when he died, he was still making contributions toward its success.
If anyone has an item for this column, please send it to Sharon Cox, PO Box 1559, Jamestown, ND 58402-1559.
"There are no words to describe our sadness at the passing of Christine McVie," Fleetwood Mac said in a statement. "She was truly one-of-a-kind, special and talented beyond measure."
In its sixth year, the Medora Christmas show is scheduled to have 24 shows in 22 communities this December. On Friday, Dec. 2, the show comes to Grand Forks with two shows at the Empire Arts Center at 3 p.m. and 7:30 p.m.
... Thanksgiving is a special day in the USA to set aside all differences and join hands in gratitude ...