Regional hospitals report empty beds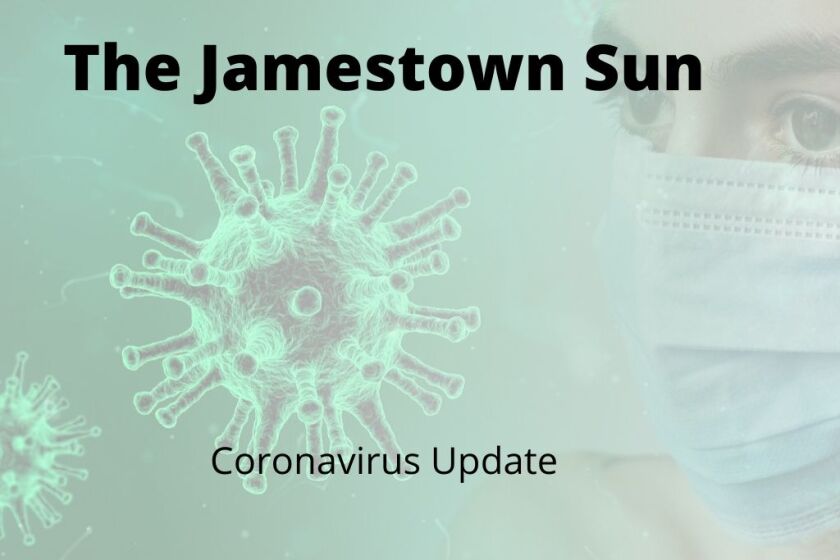 Hospital officials in the area say that they have empty beds at this time if additional treatment capacity is needed for COVID-19 cases.
"The number of available beds vary from day to day," said Jenna Bredahl, quality and risk manager for Jamestown Regional Medical Center. "At one point this week we had 10 beds open. This (Friday) morning, we started with eight patients so there were 12 beds available."
Bredahl said JRMC has not been at capacity yet during the coronavirus pandemic. She would not comment on whether the hospital is currently treating any COVID-19 patients, but confirmed JRMC has treated several over the past months since the start of the pandemic in March.
JRMC is operating normally with all services it offered before the pandemic. Patients, visitors and staff are asked to follow preventive measures, and staff is utilizing infectious disease protocols.
Jody Hovdenes, vice president of patient services at Carrington Health Center, said the hospital had been at capacity about three weeks ago but none of the cases at that time were related to the coronavirus.
"Depending on staff and acuity (severity) of the patient, we can handle roughly six patients," she said. "As of now, we could take on about five patients."
Across North Dakota, the number of patients hospitalized for COVID-19 has increased. The North Dakota Department of Health reported there were 45 patients hospitalized around the state on Aug. 1, 69 hospitalized on Sept. 1 and 110 hospitalized on Oct. 1.
Hospitalizations for COVID-19 reached a record of 111 on Friday, Oct. 2.
Since the start of the pandemic in March, 685 people have been hospitalized but not placed in an intensive care unit in North Dakota. Another 217 people have been placed in an ICU. There have been 264 deaths reported in which COVID-19 was listed as at least a contributing factor to the death.
JRMC has a three-bed ICU with all of the beds empty at this time, Bredahl said.
The hospital has received requests to accept patient transfers from other hospitals in the state in the past, she said.
"We look at those on a case-by-case basis," Bredahl said.
Concerns over the number of available patient beds was raised by the North Dakota Department of Health in a news release on Sept. 27. The release noted that hotspot areas such as the Bismarck-Mandan area could see shortages of available hospital beds.
"As our state continues to see record numbers of COVID-19 cases, it's more important than ever that we understand the challenges facing our hospitals and caregivers to ensure that there is a bed available for every patient who needs one," Gov. Doug Burgum said as part of the news release.
The news release also stresses the importance of preventive measures such as social distancing, wearing a mask, hand washing, avoiding large gatherings and getting a flu shot as ways to prevent the spread of the coronavirus.