48 new cases of coronavirus reported in Stutsman County, record high of 184 active cases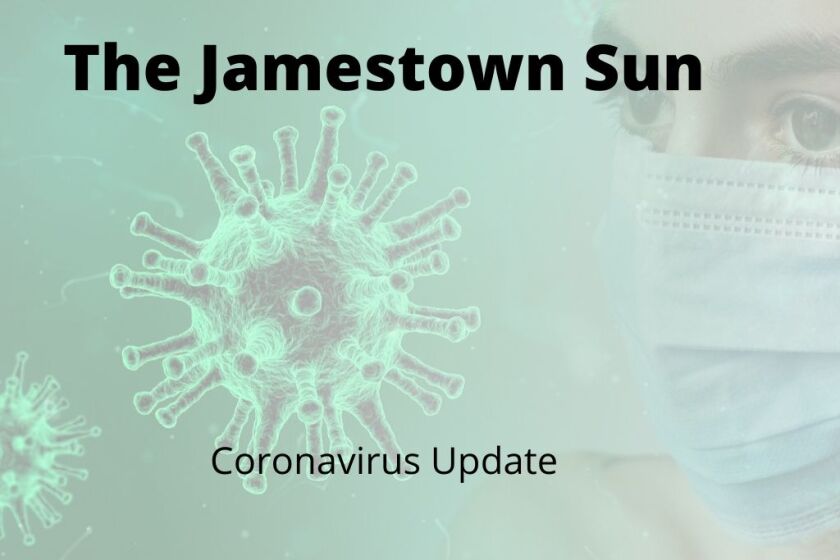 Stutsman County has 48 new cases of coronavirus, according to information released Thursday, Oct. 29, from the North Dakota Department of Health. The county has 184 active positive cases, a record high, eclipsing the previous record of 156 cases on Sept. 12.
Jamestown Mayor Dwaine Heinrich issued an executive order on Wednesday that takes effect Friday, Oct. 30, requiring face coverings for all public-facing retail and service employees, including liquor and eating establishments, while employees may come in contact with the general public. Although not required, individuals are encouraged to wear face coverings while in public, and businesses are also urged to require face coverings of the general public when entering the business.
Stutsman County was also moved to a medium risk level for the coronavirus Thursday. Much of central North Dakota, including McIntosh, Kidder, Barnes, Foster, Eddy and Wells counties, were placed at a medium risk level. The counties of LaMoure and Dickey were elevated to a high risk level Thursday.
The Jamestown executive order also requires people who are planning gatherings of 50 or more people to submit a plan on how they will keep the public safe. There are exceptions: K-12 school activities, sporting events governed by the North Dakota High School Activities Association guidelines and University of Jamestown activities and sporting events.
The North Dakota Department of Health also reported Thursday that the state had 11 deaths related to COVID-19, including a man in his 50s from Stutsman County. Monsignor Jeffrey Wald, 56, died Tuesday at Jamestown Regional Medical Center, the Diocese of Fargo announced Wednesday. The other counties reporting deaths were a man in his 80s from Dickey County; a man in his 90s from Emmons County; a man in his 80s from Logan County; a man in his 60s from McLean County; a man in his 70s from Oliver County; a man in his 60s from Ramson County; and a man in his 90s and a woman in her 80s from Ward County. There have been 499 deaths in the state related to COVID-19 since the pandemic began.
Other counties in the Jamestown region reporting cases were Barnes, 24; Wells, 17; Dickey, Foster, nine; LaMoure, three; Kidder, two; Eddy, and McIntosh, one.
The state had 1,222 positive cases reported Thursday.