City considers public safety building in south Jamestown
The Jamestown Police and Fire Committee heard from police and fire department leaders about the need for a public building in south Jamestown on Thursday, June 24.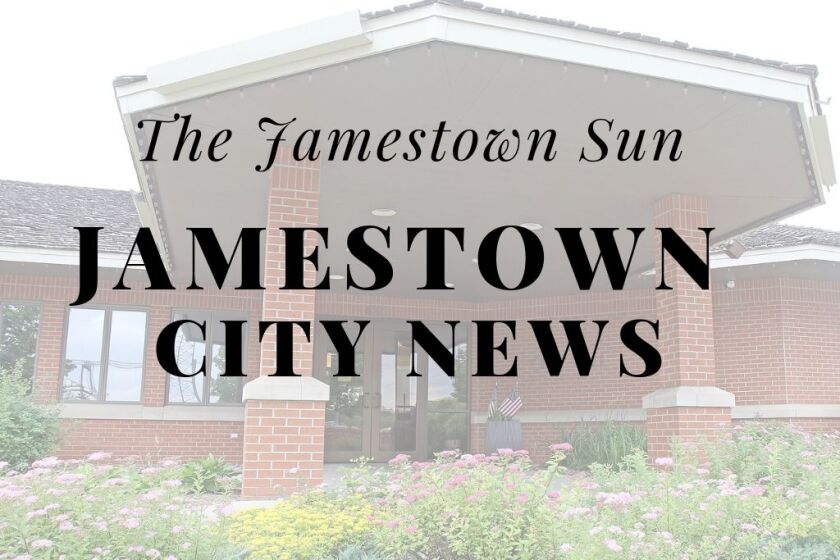 Leaders of Jamestown's police and fire departments made a case for consideration of a public safety building in the southern portion of Jamestown during the Jamestown Police and Fire Committee meeting Thursday.
Scott Edinger, chief of the Police Department, stressed that preliminary cost estimates were "by no means more than a ballpark figure."
Travis Dillman, city engineer for Interstate Engineering, said his company had helped prepare "a very preliminary estimate" of between $5 million and $12 million. Dillman said the wide range of costs was because of unknown land acquisition and site preparation costs as well as the building's design still being in the early stages.
The Jamestown Police Department would use the building primarily as a secure storage area for evidence. Other uses would include emergency operations in the event the Stutsman County Law Enforcement Center was unusable.
"The amount of evidence in custody never goes down and always goes up," he said. "For murder and other major crimes, the evidence has to be held forever."
Currently, the department has about 3,500 items in custody stored at a number of secured locations.
"This is a logical place we'll have to go at some time," Edinger said.
The Jamestown Fire Department would use a new building to replace the Southside Fire Station at the base of Mill Hill, according to Jim Reuther, chief of the department.
"The South Side Station has had some Band-Aids put on it," he said, referring to fixes that have stabilized the walls and roof. "The location was great at one time but we've outgrown it. It is difficult to get on the roads during calls because of the traffic."
Reuther said the preliminary planning done so far includes only an idea for a location. Selecting a final site would be based on access to roads and streets and distances to other parts of the city.
"In southwest Jamestown on top of the hill," he said.
The Police and Fire Committee discussed forming a subcommittee to work on further planning, including site selection and refining the preliminary design, but left that work to city staff at least for now.
Jamestown Mayor Dwaine Heinrich said the project would likely have to have voter approval before proceeding.