City Council approves raises for most employees
A 4% cost-of-living raise and 2.5% step raise for most city of Jamestown employees was approved for the proposed 2023 budget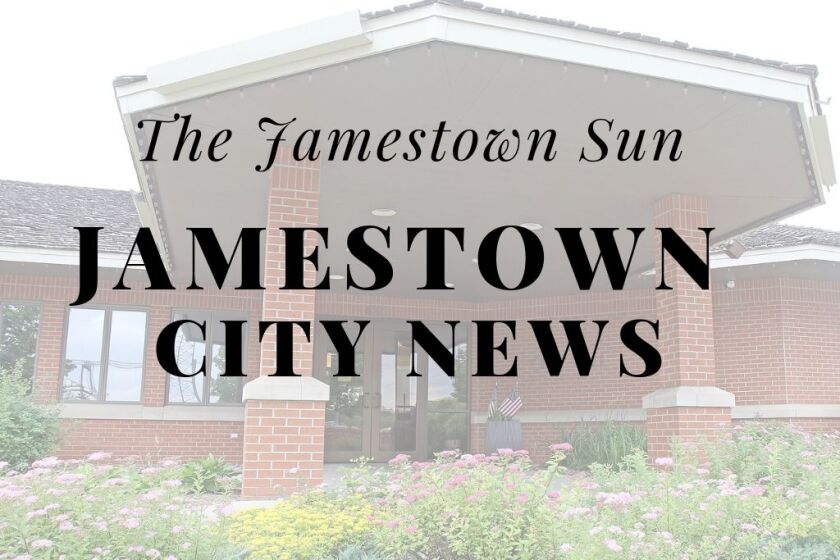 JAMESTOWN – The Jamestown City Council unanimously approved a 4% cost-of-living raise and 2.5% step raise for most city of Jamestown employees for the proposed 2023 budget.
The decision was made during a recent budget meeting held Wednesday, June 15.
Mayor Dwaine Heinrich suggested to the City Council to get the raises set before deciding what can and won't be included in the proposed 2023 budget.
"I'm of the opinion that we should deal with that up front, get that behind us, so everybody knows where we are at," he said, "so when we are talking about other things that may need to be cut or may not need to be cut that people don't have in the back of their mind: Is that going to affect what employee wages increases may or may not be?"
The proposed budget called for a 6% cost-of-living raise and a step-pay increase. Heinrich suggested a 4% cost-of-living increase and a 2.5% step increase.
The proposed budget includes more than $9.9 million in total general fund expenditures, which is an increase of almost $1.1 million from the 2022 budget.
City Administrator Sarah Hellekson said the city of Jamestown is required by state law to provide the Stutsman County auditor with the preliminary budget by Aug. 10.
Scott Edinger, chief of police, said the City Council might have to consider who carries a body camera. He said it would cost about $250,000 to equip every officer and vehicle.
If the City Council decided every officer needs a body camera, he said the top package would cost about $100,000 for the first year and about $32,000 per year for the next four years. He said the five-year contract includes training and renewal of all equipment after 37 months.
"At the end of 37 months you are not at the replacement yet, so you have at least one more year before renegotiating the hardware cost," he said.
He said the department has had in-car video systems for seven years that have been failing for a while. He said the new computer-aided dispatch system would include body cams, which are becoming standard and will be needed in Jamestown in the future.
"I know the officers would appreciate having them," he said. "In the long term, this is a good thing. It can save a lot of litigation costs, save lawsuits. It certainly helps with lawsuits."
Heinrich said the City Council should have more information on what happens after the five-year contract expires to make a decision to approve Edinger's request.
Fire Chief Jim Reuther also proposed replacing a chassis truck, which will be 27 years old in 2024. He said the truck carries firefighter gear, safety equipment, tools, generators and scene lighting and responds to all types of incidents including search and rescue, water, ice, fires, flooding and hazardous materials.
He said he received a quote for a chassis truck, which saw a 6% increase since March, for more than $580,000. He said if $324,871 is paid when the new truck arrives at the plant, it will include a discount of more than $12,4000.
"This build will be a two-year build," he said. "It will take about a year to actually get the chassis. By the time the chassis comes in, it will take about another year to build it."
Reuther said at the end of 2024 when it is delivered it will cost another $243,133.
"This full amount does not have to be budgeted for 2023. Some of it can be moved on for 2024," he said. "One thing they have been good about, if the council decides to move forward with the purchase of the truck, once the contract is signed, there is no additional increases at all over the next two years."
He said the current chassis truck could have trade-in value, but the Jamestown Fire Department won't know until it receives the new truck.
He said the current chassis truck responds to about 275 to 350 calls per year.
If the City Council allows the purchase, Heinrich said it would be wise to include $100,000 in the 2023 and 2024 budgets and put the funds in the equipment replacement fund in 2024.
Heinrich said the City Council will need to look at the enterprise funds before it goes back and finalizes the general fund. Enterprise funds include the group health insurance fund, vector control funds and any other funds except the bonds fund, Hellekson said.
Hellekson said the value of a mill has not been set. She said the City Council decides what the value of a mill is when it determines what is necessary for the general fund and other funds.