Commission approves entering into contract for design of county road
The Stutsman County Commission also reelected Mark Klose as commission chairman and Steve Cichos as vice chairman.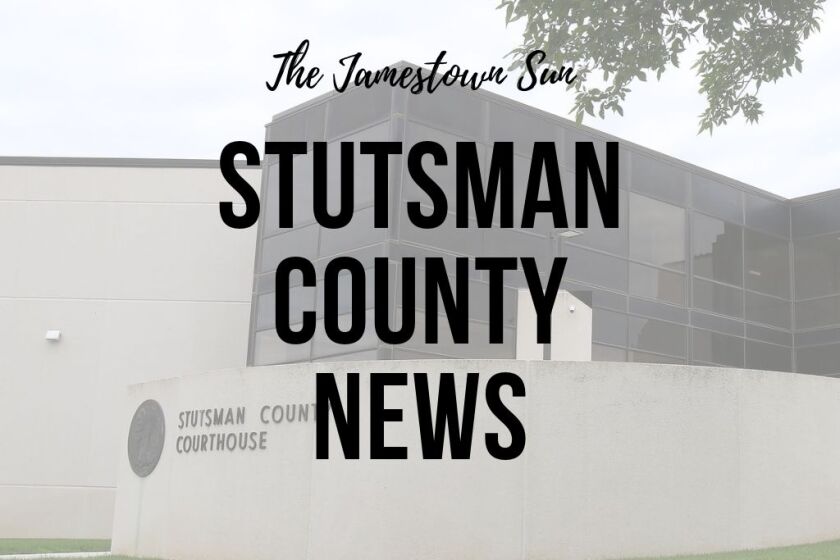 We are part of The Trust Project.
JAMESTOWN – The Stutsman County Commission unanimously approved on Tuesday, Dec. 6, entering into a contract with Interstate Engineering for preliminary work of Stutsman County Road 67 about 3 miles south of Cleveland, North Dakota.
Interstate Engineering will do preliminary and construction engineering for the design and construction of about 0.4 mile of County Road 67 that consists of hot bituminous pavement overlay with design alternatives.
Jim Wentland, road superintendent, said the asphalt is terrible on about 0.4 mile of the road.
"Right now we are just putting gravel on it to fill in holes," he said.
The project itself is through the North Dakota Department of Transportation, said Mike May, project manager with Interstate Engineering.
"We borrowed ahead so it's an 80-20 split for the project and since we can only borrow so much ahead the engineering would not be covered so that's why we did a construction and preliminary engineering cost," he said. "That's where the county pays at 100%. We don't have to go through the interview process and this and that. So once we get the contract signed, we can break ground on it right away. … We can hurry up and get the design out as soon as possible, so we can get it out to bid so we can get it done next year."
The county commission reelected Mark Klose as commission chairman and Steve Cichos as vice chairman. The county commission was seated for the first time with Jerry Bergquist and Chad Wolsky, who were elected in the November general election. Commission members will be appointed to specific county boards once Klose visits with the new members and determines where each person will be comfortable.
Bergquist and Wolsky replaced Ramone Gumke and Denny Ova. Gumke and Ova did not seek reelection. Cichos was reelected in the November general election.
The county commission unanimously approved the purchase of a replacement vehicle for the Stutsman County Narcotics Task Force for about $34,000 from the asset forfeiture fund.
A 2023 Chevrolet Silverado will replace the task force's 2014 Ford Explorer. The Ford is becoming more expensive to maintain and has already been kept longer than the task force's other vehicles, according to the task force's asset forfeiture fund application.
"This is something that we had in the capital plan to come out of the 2023 budget," said Jessica Alonge, Stutsman County auditor/chief operating officer. "We did take possession of that vehicle last week, so if this is approved today this bill to (Wilhelm Chevrolet Buick GMC) is included in the bill listing for approval today."
In other business, the county commission unanimously approved:

the reappointment of Dennis Clark and John Schock to serve as at-large members of the Water Resource Board for five-year terms.
the reappointment of Greg Spenningsby to serve as an alternate at-large member of the Water Resource Board for a five-year term.
the reappointment of Bob Martin, a Stutsman County Park Board member, to serve as a member of the Stutsman County Weed Board for a four-year term.