Commission encourages JSDC to form group to review Stutsman County roads
The group will also specifically look at Stutsman County Road 62.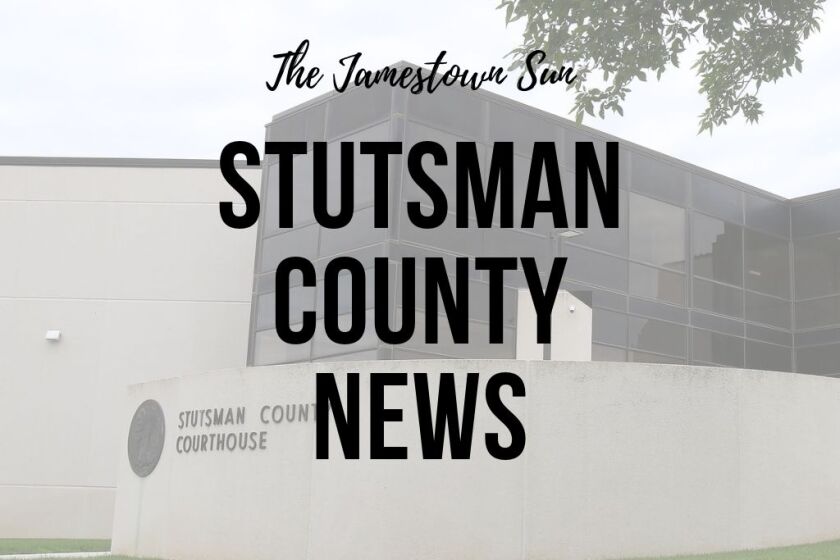 We are part of The Trust Project.
JAMESTOWN – The Stutsman County Commission unanimously approved encouraging the Jamestown/Stutsman Development Corp. to form a group to review the arterial roads in the county leading to the Spiritwood Energy Park Association's industrial park.
The group will also specifically look at Stutsman County Road 62, which is the road off of exit 269 from Interstate 94.
Connie Ova, CEO of JSDC and director of SEPA, said Tuesday, Nov. 15, a consensus of a group of people, including those representing businesses in the SEPA industrial park, thought Stutsman County Road 62 needs to be upgraded. She said state legislators have already asked her if the county commission would fund the last 12 miles of gravel on Stutsman County Road 62.
"If they (farmers) are on (North Dakota Highway) 46 and they know that that's paved all the way to the Casselton exit, then they are going to go to the Casselton exit and they are going to take their soybeans there because it's much easier," she said. "You don't have to worry about the traffic. You don't have to worry about dust. You don't have to worry about any of that."
She said farmers taking soybeans to Casselton is a concern of the Green Bison Soy Processing facility.
If a coalition was formally put together, the group could reach out to legislators and see what could be put together for the Stutsman County area, Ova said.
Darrell Roorda, a Stutsman County resident, said County Road 62 is a regional issue and Stutsman County shouldn't be responsible for all the repairs on that road. He said the county needs to tell the local legislators that help is needed to upgrade County Road 62.
"Something needs to be done," he said. "I think it's a safety issue there especially with the dust on the roads. When there's not a lot of wind or the wind is straight north or south you can't see there's so much dust. It's a safety issue."
North Dakota Soybean Growers hired Interstate Engineering to look at all the arterial roads, including County Road 62, said Daren Peterka, senior project engineer and land surveyor with Interstate Engineering. He said a cost estimate will be developed to upgrade County Road 62 as well as other roads.
"Hopefully in a month and a half, two months, we will have exactly those numbers put together for them and you guys take a look at," he said. " … The report itself should give you a good document to go through and approach the legislators on dollars."
In other business, the county commission unanimously approved the members of the canvassing board. The canvassing board will meet to certify the election results at 10 a.m. Monday, Nov. 21, in the commission room at the Stutsman County Courthouse.
Jessica Alonge, Stutsman County auditor/chief operating officer, said 4,552 ballots were cast on Election Day, including 307 from the polling location in Medina. She said voters cast 1,361 ballots during early voting and 866 absentee ballots were processed on Election Day. She also said the county received 15 absentee ballots that were postmarked correctly and the canvassing board will see eight ballots for signature mismatches and 10 set-aside ballots.