Community dinner organizers planning to serve 750 meals on Thanksgiving
Orders will be filled through a drive-thru pickup process and deliveries will happen from 11 a.m. to 1 p.m. Thursday, Nov. 21.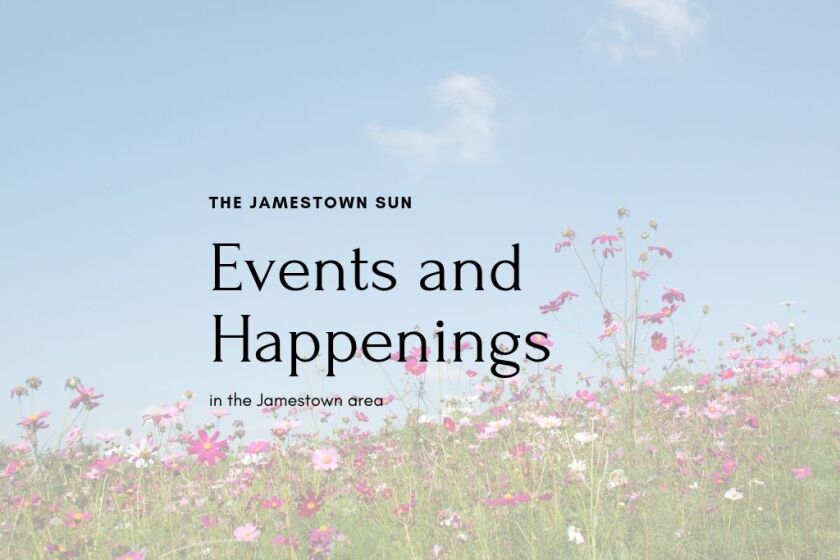 We are part of The Trust Project.
JAMESTOWN – After a record of 742 meals being served last year, organizers of the 31st Annual Free Community Thanksgiving Dinner are planning to at least serve 750 meals through its drive-thru system and deliveries on Thursday, Nov. 24, in the city.
"We will have a little bit more so we can surpass that if needed," said Amy Neustel, co-chair of the planning committee.
The Thanksgiving meal of turkey, stuffing, mashed potatoes, gravy, corn, cranberries and dessert is free, and anybody can get one. Orders through the drive-thru pickup process and deliveries will happen from 11 a.m. to 1 p.m. Thursday or until there is no food left.
Those getting meals through the drive-thru pickup process should watch for the signs at Concordia Lutheran Church, 502 1st Ave. North, in Jamestown.
"We got signage," Neustel said. "We have people out there showing them how to go around to the north side of the block and come through the alley so that it doesn't interfere with our parking lot because the parking lot is used for our people who are delivering that day."
Those wanting meals delivered can call Concordia Lutheran Church at 252-2819 Monday through Thursday, Nov. 21-24, and leave a name, address, phone number and the quantity of meals wanted. The meals will be delivered sometime between 11 a.m. and 1 p.m.
Once again this year, meals will not be served in house. In 2021, meals were served via drive-thru and deliveries only because of the coronavirus pandemic. In 2020, the event was canceled due to the pandemic.
Neustel said the decision to not have the event in-house is because of the shortage of volunteers. In the past, about 100 volunteers helped with meal preparation and in-house serving and deliveries.
"We were probably down to half last year," she said. "It's on a holiday. Family members want to get together with their families, which we understand."
She said it takes twice as many volunteers to hold the event in house. When the event is held in house, she said more clean-up work needs to be done.
If anyone is interested in volunteering, call the church at 252-2819 and the secretary can help or leave a message.
Neustel said 26 turkeys that each weigh over 22 pounds will be cooked for the event. She said Cash Wise Foods donates a portion of the turkeys for the event.
"Of course, we do have some other community members in Jamestown here, other businesses that help donate by cash so that helps pay for the remaining of the turkeys and some of the other things we have to buy along the way," she said. "We are blessed with Cash Wise helping us with their donation, giving us the supplies, food that we need to get and other businesses that we are fortunate enough to have that help us with cash donations to purchase the remaining difference of things and stuff."
—————————————————————————————-
What: Community Thanksgiving Dinner
When: 11 a.m.-1 p.m. Thursday, Nov. 24
Where: meals will be picked up at Concordia Lutheran Church, 502 First Ave. North, or delivered; no in-church dining
Cost: free
For delivery orders/to volunteer: call 252-2819