Jamestown Fire Department responds to house fire
JFD responded early Thursday morning to a house fire in northwest Jamestown.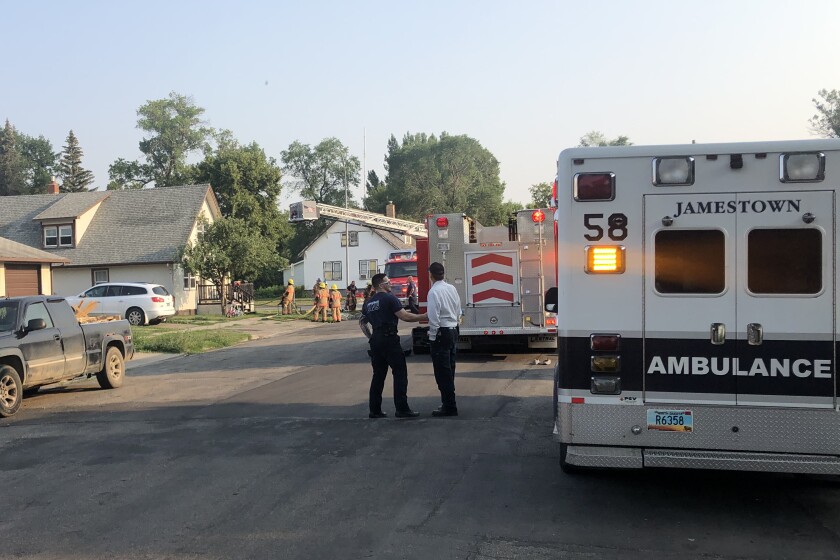 The Jamestown Fire Department responded at about 7:45 a.m. to a report of a house fire near the intersection of 4th Street and 6th Avenue Northwest in Jamestown.
Reports from the scene noted visible smoke coming from the home. According to scanner traffic, one person was transported by ambulance to Jamestown Regional Medical Center.
Fire crews were still on the scene as of 8:30 a.m. The positioning of fire equipment was temporarily blocking 5th Avenue Northwest at that time. Officers of the Jamestown Police Department were on the scene providing traffic control.
More information will be added when it becomes available.