Medina, ND, residents want polling location back
The Stutsman County Commission met Tuesday, March 15.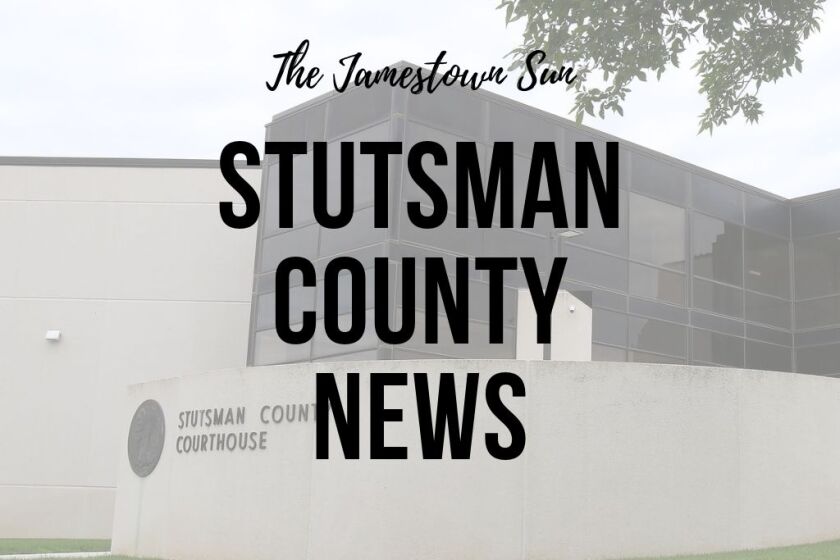 JAMESTOWN – Residents from Medina, North Dakota, voiced their concerns about not having a physical polling location in their city for the upcoming elections on Tuesday, March 15, to the Stutsman County Commission.
Jessica Alonge, Stutsman County auditor/chief operating officer, said rural precincts were closed in 2019 mainly due to staffing issues. The 2020 primary election was done by mail only, and the vote center at the Jamestown Civic Center was open for the general election in November.
Alonge said 130 people voted in Medina in the 2018 election and the cost to staff that location was $10.30 per vote.
"Staffing has always been a huge issue but since then the state has purchased all new voting equipment, which is used statewide," she said. "With our poll pads, internet service is a priority and we need pretty stellar service."
She said the poll pads, which help accelerate the check-in process to vote, talk to each other in real time.
"One concern that the (North Dakota) Secretary of State's office brought up was if internet service is not perfect, there is a chance of voter fraud," she said. "Somebody could vote at one location and turn around and go to the next location and vote if those poll pads aren't talking to each other in real time like they should."
She said absentee voting starts 40 days prior to Election Day, early voting is available for two weeks and the vote center at the Jamestown Civic Center is open on Election Day.
Medina Councilman Myron Gunderson said there are about 25 volunteers who would be willing to staff the polling location. He said he's concerned about elderly people who cannot get to Jamestown to vote.
He said Medina residents do not trust absentee ballots and wanted reassurance that Stutsman County staff can help any individuals with absentee voting.
David Deutscher, a Medina area farmer, said many elderly people are not very good at using technology.
"If they don't have a paper ballot in front of them, they really don't know what to do with something that is presented other than what they are used to," he said.
Alonge said county staff would need to test the internet connection where the polling location would be.
County Commissioner Ramone Gumke said it sounds like having the polling location closed in Medina has generated interest from its residents. He suggested that the school in Medina should be contacted to check if it can be used for a polling location since it could have a hard- wired internet connection.
Gunderson said he would contact the school and check if that is a viable option.
The county commission agreed to act on the matter at its next meeting on Tuesday, April 5.
The county commission unanimously approved three polling locations for the primary and general elections.
Absentee voting and early voting will take place at the Stutsman County Courthouse, and the Jamestown Civic Center will be the polling location for the primary and general elections.
The county commission unanimously approved having Stutsman County Sheriff Chad Kaiser proceed with getting plans designed for a new storage facility that could be located directly south of the North Dakota Game and Fish Department office at 3320 E Lakeside Road at Jamestown Reservoir.
He said the new building could be funded with American Rescue Plan Act funds that Stutsman County received. It could cost $6,000 to $12,000 to get a plan designed for the storage building.
Kaiser told the commission on March 1 that the Stutsman County Sheriff's Office rents a portion of the North Dakota National Guard's maintenance shop, which is on land owned by the city of Jamestown. He said the National Guard added more equipment in the shop and the county should consider building a heated storage building for its equipment.
The National Guard could be locating on North Dakota State Hospital property in the future.