Medina Public School announces honor rolls
Students were named to "A" and "B" honor rolls.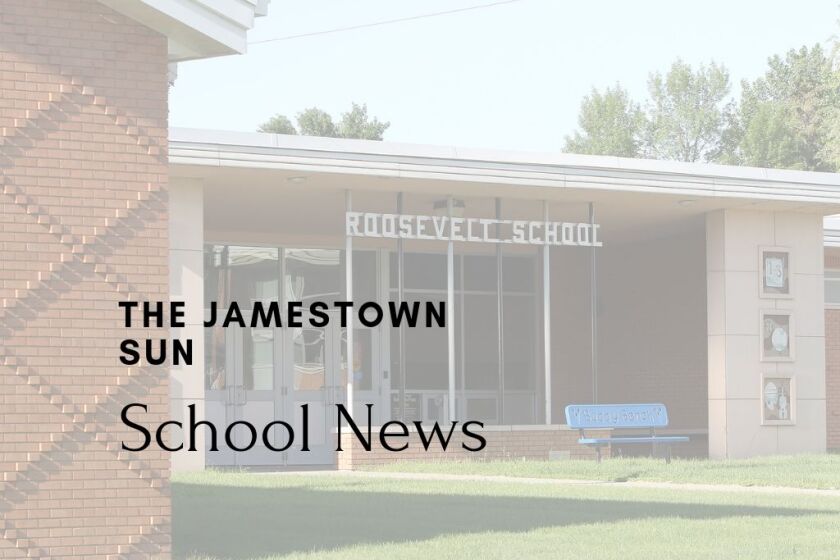 Medina Public School has released the names of those students listed on its honor rolls for the third quarter of the 2020-21 academic year. The students are:
'A' Honor Roll

Seniors: Ryan Eissinger, Gracie Gunderson, Molly Harr, Abby Helm, Daniel Juelfs, Calli Mack, Brittney Reister, Derek Reister, Logan Reister, William VanEpps Jr.
Juniors: Emily Carlson, Azariah Foerderer, Morgan Grabinger, Elijah Leik, Ryleigh Martin, Hunter Mitchell, Abigail Reich, Brooke Reister, Mark Troxail
Sophomores: Alyssa Dockter, Shania Foerderer, Dylan Lachenmeier, Brydgette Mittleider, Joshua Moser, Krysta Olson, Keisha Salinas, Isabel Schmidt, Chel-C Stangland, Kelsey Vandeberghe
Freshmen: Alaina Bosche, Bryce Markegard, Kayley Mittleider
Grade 8: Kennedy Behm, Kameron Bodvig, Roper Foerderer, Madelyn Gefroh, Aiden Greer, Eric Leik, Cierra Mack, Dakota Martinson, Jared Moser, Grace Reister, Samantha Reister, Savannah Reister, Abigail Ryun, Taya Schelske, Madilyn Schlecht, Elizabeth Sund
Grade 7: Paige Anderson, Kara Bosche, Seth Guthmiller, Gage Hofmann, Kylee Hofmann, Lauren Markegard, Shayla Martin, Kylie Mees, Taryn Mittleider, Cyra Roemmich, Adam Ryun, Melissa Schlecht, Joshua VanEpps
'B' Honor Roll

Seniors: David Schmidt
Juniors: Kaje Gudmestad
Sophomores: William Juelfs, Tia McMillan, Sawyer Wanzek
Freshmen: Cyenna Garrett, Gage Magstadt, Cale Redlin, Payton Wanzek, Rylen Wick
Grade 8: Stormie Carter, Camden Cassula, Aiden High, Madison Hofmann
Grade 7: Layna Garrett, Chloe Reister, Cherdan Slaughter, Taelyr Stangland