Bill to prohibit foreign ownership of real property in North Dakota passes House
House Bill 1503, which seeks to prohibit foreign ownership of real property in North Dakota, passed 93-0, with one absent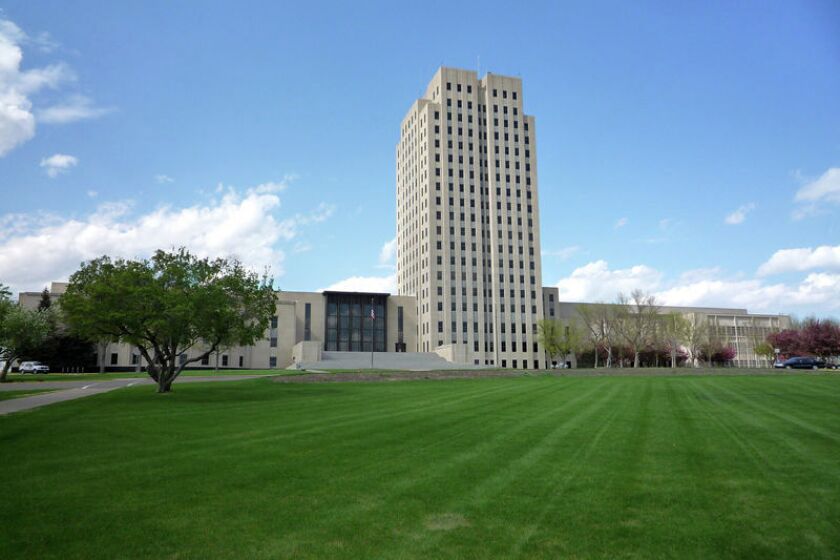 BISMARCK — The North Dakota House passed another bill related to foreign governments buying land in the state during a House Floor vote on Tuesday, Feb. 21.
House Bill 1503, which seeks to prohibit foreign ownership of real property in North Dakota, passed 93-0, with one absent.
The bill was amended from its original form with some notable changes, including adding a new subsection to North Dakota Century Code to conduct reviews and issue permits to a "covered person," who is defined as someone who owns or controls any real estate, commercial assets or operates a business within the state that is owned by, controlled by or subject to the jurisdiction or direction of a foreign adversary or an individual acting on behalf of or in conjunction with a foreign adversary.
The term doesn't apply to a person that, as of the effective date of the bill, has been a registered business and in good standing in this state for seven years or longer. It also does not apply to a person that has been approved by the Committee on Foreign Investment in the United States and maintains an active national security agreement with the federal government.
Rep. Jay Fisher, R-Minot, said having that amendment added is important for the businesses already in the state.
"This is important because we do have some outstanding businesses here in our state," he said. "Some that have been here for many years and they may have started out as a small business, but at some point they may be owned by some country that now is a foreign adversary to us."
During a Feb. 3 House Agriculture Committee meeting , economic development leaders testified against the bill, and at the time, how it would retroactively apply to ownership interests in property acquired after July 31, 2020.
Instead of listing all foreign adversaries to the U.S., the amendment allows the bill to be more flexible for countries that may become foreign adversaries in the future.
"This allows the bill to be flexible so that today we have a friend, but another few days from now or months or years, they might be an adversary," Fisher said. "So that keeps that up to date with that."
If the bill becomes a law, the legislation would make it so a covered person can't own real estate, commercial assets or operate a business within this state without first registering as a covered person and obtaining a permit from the attorney general. The registration would include the beneficial or ownership interests of any person associated with the covered person including the nation in which the covered person is domiciled, operated within and from or owned wholly or in part.
After receiving the information, the attorney general would conduct a state security review that would be completed within 90 days; include information from any federal and state military and intelligence organizations operating in the state; be conducted in conjunction with any relevant state, county or municipal bodies to assess the potential impacts to any federal or state military and intelligence organizations operating within the state; and be made available as a public record if the covered person conducts business in the state and to the extent the review does not reflect information provided by the covered person and identified as confidential or proprietary.
An active, registered business that has maintained a status of good standing with the secretary of state for seven years or longer, or a business approved by the committee on foreign direct investment, is not exempt from a state security review directed by the attorney general.
The amendment also accounts for a legislative management study, which would attempt to find out the number of covered persons residing in North Dakota who operate a business or a charitable enterprise or who have obtained a beneficial interest in real estate, commercial assets or a business or charitable organization in the state.
"We will continue to study this issue, which is very important and complex," Fisher said. "And so I think that puts a safe guard there."
Additionally, sections within the bill relating to the permitting and review process would be effective through July 31, 2025, and after that date become ineffective.
Other bills related to foreign entities acquiring or investing in agriculture land in North Dakota have made their way to the House Floor. House Bill 1135 , which would bar foreign governments and businesses they control from purchasing, acquiring or holding any interest in agricultural land in the state, passed 93-0, with one absent on Feb. 20.
A bill in the Senate regarding county commissions and other local governments from making development agreements on the topic passed the Senate last week.
House Bill 1356, which would have created a state agricultural foreign investment review board, failed 90-3, with one absent during Tuesday's House Floor vote.