A dam project flooded his family's North Dakota home. He waged a historic legal battle to get just compensation.
Raymond Cross argued twice before the U.S. Supreme Court in seeking just damages for the Mandan, Hidatsa and Arikara from Garrison Dam, which flooded the Fort Berthold Reservation.
FARGO — Raymond Cross was the youngest of 10 children born into a home that stood among cottonwoods near the village of Elbowoods on the Mandan, Hidatsa and Arikara Nation's Fort Berthold Reservation.
The Cross family lived in a rustic home with three bedrooms, a kitchen, living room and screened-in porch that doubled as a bedroom in warmer weather. The house, built by his grandfather, had no electricity and no telephone.
The family's pastoral life was upended by construction of the Garrison Dam, which backed up water on the Missouri River to create Lake Sakakawea, which flooded 152,360 acres, more than a quarter of the reservation's land base, and uprooted 325 families.
Cross would grow up to graduate from Stanford University and Yale Law School, and his legal career would focus on Native American rights — a cause that brought him back to Fort Berthold in 1981, when he began a legal quest that would include arguing two cases before the U.S. Supreme Court.
That effort ultimately led to Congress awarding a settlement of $149.5 million in 1992, to address what was determined to be the unjust compensation from the 1949 Takings Act, which paid about $12.6 million for the seizure of more than 90% of the tribe's land in the fertile river valley.
Cross died on Jan. 24, at his home in Tucson, Arizona, following complications from a spinal cord tumor with his family at his bedside. He was 74. He was born on Aug. 24, 1948, to a mother from a family of Norwegian homesteaders.
His American Indian name was White Duck, named after a celebrated Hidatsa warrior who fought battles against the Sioux.
His story and that of the Cross family was told in the book "Coyote Warrior: One Man, Three Tribes, and the Trial that Forged a Nation" by Paul VanDevelder, published in 2004.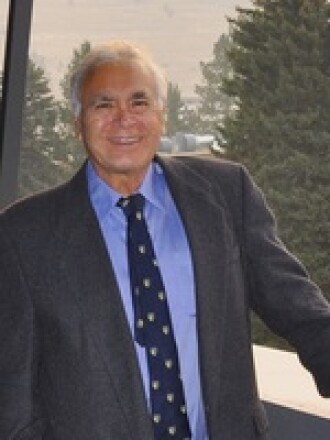 As tribal chairman, Cross' father, Martin Cross, a former rodeo bronc rider, tried in vain to block construction of the dam, which devastated the Mandan, Hidatsa and Arikara Nation.
After completion of the Garrison Dam in 1953, the Cross family was forced to move to high ground and settled in the reservation town of Parshall.
The Cross family was scattered, with a push from the Indian Relocation Act, which encouraged American Indians to leave reservations. During his early high school years, Ray Cross was sent to live in Santa Clara, California.
After graduation, he studied political science at Stanford University, then went on to Yale Law School, a world far removed from the life he had known at Fort Berthold.
"Yale was a real cultural challenge for me, coming from Parshall, North Dakota," he was quoted as saying in "Coyote Warrior." Coyote Warrior was a term given to a new generation of Native American leaders who fought to protect tribal natural resources.
After law school, Cross began his legal career in 1973 as a staff attorney with California Indian Legal Services.
Cross served from 1975 through 1980 as the Indian Law Support Center Director for the Native American Rights Fund .
While at the Native American Rights Fund, Cross fought to preserve aboriginal hunting, fishing, gathering and trapping practices within the Klamath Marsh region of south-central Oregon. He also represented the Pascua Yaqui Tribe in its successful effort to win federal recognition of its aboriginal status as an American Indian tribe entitled to federal protection and services.
Cross' legal victories led to a fellowship from the Bush Foundation Leadership Fellows program, which supported him in attending the Harvard Kennedy School, where he earned a master's degree in public administration and met his wife, the former Kathleen Johnston.
Afterward, Cross embarked on a career teaching law, first at California Polytechnic State University, then the University of Montana, where he taught American Indian and environmental law before retiring in 2015.
In recent years, Cross advocated for voting rights at Fort Berthold. He sued the tribe in 2020 , arguing unsuccessfully that its in-person voting requirement was unfair and unconstitutional by making it more difficult for nonresident tribal members to vote, especially during the COVID-19 pandemic.