Sales tax increase: Jamestown City Council considers half percent increase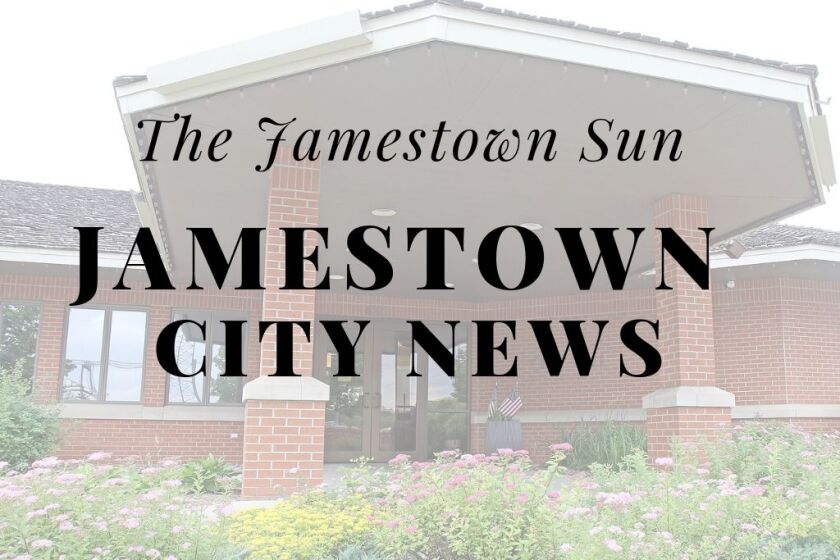 The Jamestown City Council has requested projected revenue figures that include a half percent increase to the city's sales tax. The proposal was made by Jamestown Mayor Dwaine Heinrich at the beginning of a special budget meeting of the City Council Tuesday.
"This is not a problem cutting expenses will solve," he said, in reference to the city's 2020 budget. "We have to increase revenue, we have to do something different."
Local sales tax in Jamestown is currently 2% with 1% going to cover construction costs of the Two Rivers Activity Center and 1% divided evenly between economic development, administered by the Jamestown/Stutsman Development Corp., and Jamestown city infrastructure costs. The state of North Dakota collects a 5% sales tax; the total sales tax currently charged in Jamestown is 7%.
The proposed half percent would be split between the operations of the Jamestown Civic Center and the city's share of the special assessment fund. The special assessment fund has been used to cover costs not charged to residents through special assessments. A bond payment of $660,000 for sewer systems improvements is due annually through 2032. As of 2020, the city's share of special assessments fund will not have a high enough balance to cover the expense unless revenues to the fund are increased.
The Jamestown Civic Center is projected to have revenue of about $272,000 and expenses of $680,000 in 2020 without the proposed sales tax revenue.
An additional half percent of sales tax would generate about $1.2 million per year. The ordinance approving the tax would require two readings at City Council meetings, and the North Dakota State Tax Department requires three months to notify businesses and put the tax in place.
The preliminary budget reviewed by the City Council Tuesday also included $500,000 from the planned stormwater utility fee still under consideration and 5% increases to costs for all municipal utilities.
Councilman David Steele projected that even with those increases, the City Council still needed to reduce the overall budget by about $400,000. Heinrich has expressed a goal of restoring the general fund reserves to $2 million from its current level of about $1.4 million.
The council also reviewed the expenses projected for 2020. The preliminary budget reviewed Tuesday included four new positions: a payroll specialist in City Hall, a stormwater facility inspector and engineering technician, an additional full-time custodian at the Civic Center and an operations manager to oversee all utility departments.
Heinrich asked department heads to review the planned budgets and determine if any additional cuts to expenses can be made.
The Jamestown Finance and Legal Committee will review revenue projections that include the sales tax increase at its July 23 meeting. A special City Council budget meeting is scheduled for 10 a.m. July 29 at City Hall.