Snow castle competition, other events set for Cabin Fever Days in Jamestown
The competition is in February, and other activities are slated over 4 days.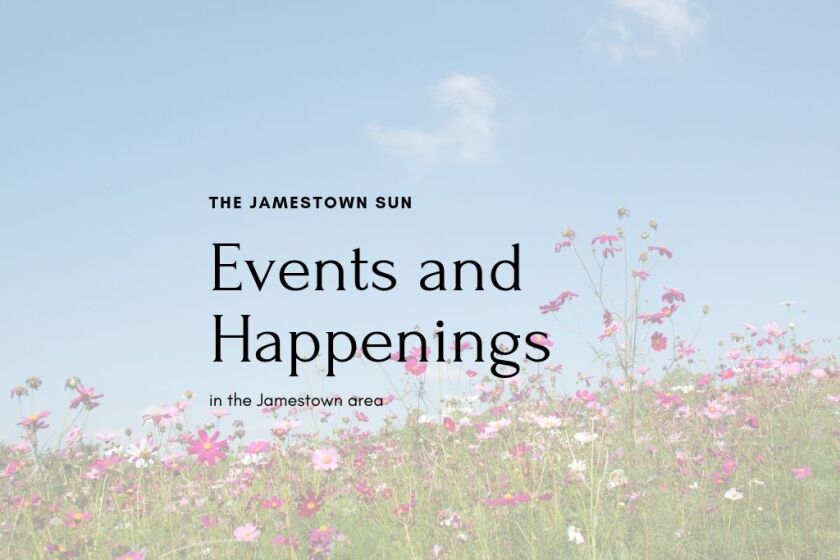 JAMESTOWN — A snow castle competition is part of Cabin Fever Days events planned over four days next month, said Tammy Mewes, programs and special events manager for the Jamestown Parks and Recreation District, which is holding most of the events.
The competition is from 10 a.m. to 1 p.m. Saturday, Feb. 4, in the Hansen Arts Park. Individuals or teams can participate in the event at no charge, Mewes said.
"This is the first time we've done this event and we want people to just come out and have fun with it, be creative and do whatever they feel they want to do," she said.
Check-in begins at 10 a.m., and people can build their snow castle until 12:30 p.m. At that time, judges will determine the best entry in one of three categories: Largest in the Land, Colorful Creation and Best Sparkle. Prizes will be awarded.
Mewes said Jamestown Parks and Recreation is working to hold events like this to provide activities for people in the community. She said they decided to hold the snow castle competition because they thought it was something anyone can do.
"It's really something that all ages and levels can enjoy," she said.
Participants should bring their own tools such as small snow shovels to build their snow castle, she said.
Fire pits will be placed at the Hansen Arts Park to help keep participants and spectators warm and for people to make s'mores, with s'more kits and hot cocoa available for purchase, Mewes said. If the temperature is below zero that day, the event will be canceled. Check the Jamestown Parks and Recreation District website at https://jamestownparksandrec.com/ for schedule changes due to weather.
Also scheduled at 2 p.m. on Feb. 4 is a kickball tournament at Two Rivers Activity Center. The tournament is co-ed, with eight to 12 people on a team; three on the team roster must be female, Mewes said. Participants must be age 16 and older for the single-bracket elimination tournament that will be located in the bubble at TRAC. The registration deadline is Jan. 31; the cost is $80 per team. Register online at Jamestown Parks and Recreation District or at the TRAC front desk.
Here are highlights of the other events scheduled during Cabin Fever Days, Feb. 4-11. Unless noted, registration for the events is at the TRAC front desk or online at https://jamestownparksandrec.com/
Sunday, Feb. 5.
A pool carnival and duck races are scheduled from 1 to 3 p.m. in the TRAC pool. TRAC members may attend for free; non-members can purchase a day pass, Mewes said. Pool games are also planned in that area.
A duck race will be every 30 minutes beginning at 1 p.m., Mewes said. For this fundraiser event, people can "purchase" a rubber duck for $5 per race, and up to 14 ducks will compete in the water. The winner of each race will get half of the money raised; the other half will go toward the TRAC scholarship program. People participating should bring cash or have a Venmo cash app on their smartphone for the duck purchase.
A day pass for TRAC is $8 for youth, $10 for an individual and $25 for a family.
Thursday, Feb. 9
A fitness-a-thon is at TRAC from 5:30 to 7:30 p.m. Mewes said sample classes are designed to introduce members and guests to different class formats without the stress of taking a full class on their first experience. Reservations are required for each class in which you choose to participate. Non-members can try classes with a $5 day pass.
Saturday, Feb. 11
At 11:30 a.m. is a 4v4 volleyball tournament at TRAC. The 4-on-4 co-ed volleyball tournament has a minimum age of 18 to play. Register by Feb. 8; the cost is $60 per team.
A pinochle tournament originally scheduled for Feb. 12 at the Bunker has been moved to Feb. 11, Mewes said. The tournament begins at 10 a.m. The cost is $10 per person, and Feb. 8 is the deadline to register at the Jamestown Parks and Recreation District office, where details on the location for the event will be provided.
Souper Saturday is sponsored by the Elketttes from 11 a.m. to 2 p.m. at the Elks Lodge. A soup and sandwich will be available. Early tickets are available from Elkettes members for $5; the cost at the door is $7.
Other Parks and Recreation events
Tuesday, Feb. 14: For Valentine's Day, a doubles pickleball tournament is scheduled. The cost is $20 for team registration, and the deadline to sign up is Feb. 10.
Friday, March 17: If you like putting puzzles together, Parks and Recreation is holding a puzzle challenge from 6 to 8 p.m. Friday, March 17, at the Bunker. The event is for people age 21 and older, said Mewes.
The three-step challenge for a four-person team to complete is a 500-piece puzzle, a pitcher of beer and a pizza. The first team to complete the challenge will win the top prize; a prize for second place will also be awarded.
The entry fee is $100 per team and the teams will be able to keep their puzzle when the event ends, Mewes said.
She said she thinks the challenge could be a fun outing for dates, team building or others.
Jamestown Parks and Recreation will have a booth at the Sport and Rec Show at the Jamestown Civic Center on Feb. 3-5, Mewes said. People attending that event can pick up the district's spring and summer guide with activities. Families can register for those events. Early bird registration for Hillcrest Municipal Golf Course can also be done at that time, she said.