Students graduate from Bismarck State College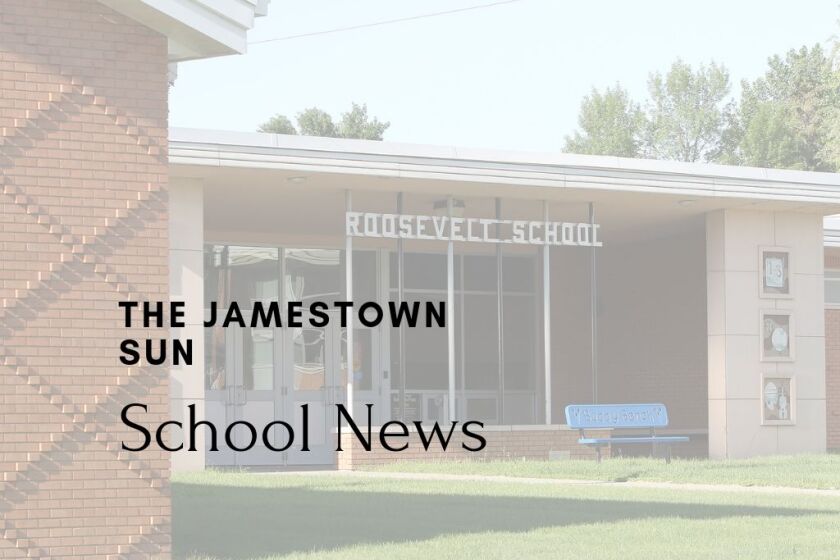 More than 620 students graduated from Bismarck State College after completing the spring 2019 semester. The graduates were recognized at the college's 79th commencement ceremony on May 10 at the Bismarck Event Center.
Students who completed the coursework to earn degrees from BSC in fall 2018 and summer 2019 were also eligible to walk across the stage during the commencement ceremony to receive their diploma.
Area graduates include:
Adrian: Karlie Hancock, Associate in Applied Science in management
Bowdon: Terry Morrow, certificate in water and wastewater technology
Carrington: Chase Pederson, Bradee Schroeder, Dakota Wolfe, all Associate in Applied Science in agriculture industry and technology;
Kyle Johnson, Associate in Science
Dawson: Stacy Abbott, Associate in Applied Science in associate degree nursing
Fessenden: Reagan Pfeiffer, Associate in Applied Science in paramedic technology
Jamestown: Mason Remmick, Associate in Applied Science in agriculture industry and technology; Alan Steckler, Associate in Applied Science in automotive technology and a certificate in automotive technology (engine performance/air conditioning); Timothy Hartmann, Associate in Applied Science in geographic information systems technician; Justin Briss, Associate in Applied Science in lineworker (electrical); Wyatt Briss, certificate in lineworker (electrical); Bryton Dewald, Associate in Applied Science in farm and ranch management (farm and ranch); Timothy Hartmann, Associate in Applied Science in geographic information systems technician; Brandon Perleberg, Associate in Science; Zachary Ray, Associate in Arts
Kensal: Casey Mack, Associate in Applied Science in agriculture industry and technology
Hannaford: Nicholas Muncy, Associate in Applied Science in agriculture industry and technology
Napoleon: Pacey Feist, certificate in carpentry (residential); Andrew Gross, Associate in Applied Science in farm and ranch management (farm and ranch); McKayla Johnson, Associate in Science; Steven Schumacher, Associate in Arts and an Associate in Science
New Rockford: Dylan Rossow, Associate in Applied Science in farm and ranch management (farm and ranch)
Spiritwood: Wyatt Bjornson, Associate in Applied Science in agriculture industry and technology
Steele: Reed Edwardson, Associate in Applied Science in agriculture industry and technology
Streeter: Jonathan Schulz, Associate in Applied Science in farm and ranch management (farm and ranch)
Tappen: Hayden McHenry, Associate in Applied Science in farm and ranch management (farm and ranch); Alec Stroh, Associate in Applied Science in p ower plant technology
Woodworth: Seth Hazer, Associate in Applied Science in engineering technology