Students named to president's honor roll, dean's list at University of North Dakota
The lists were for the spring semester.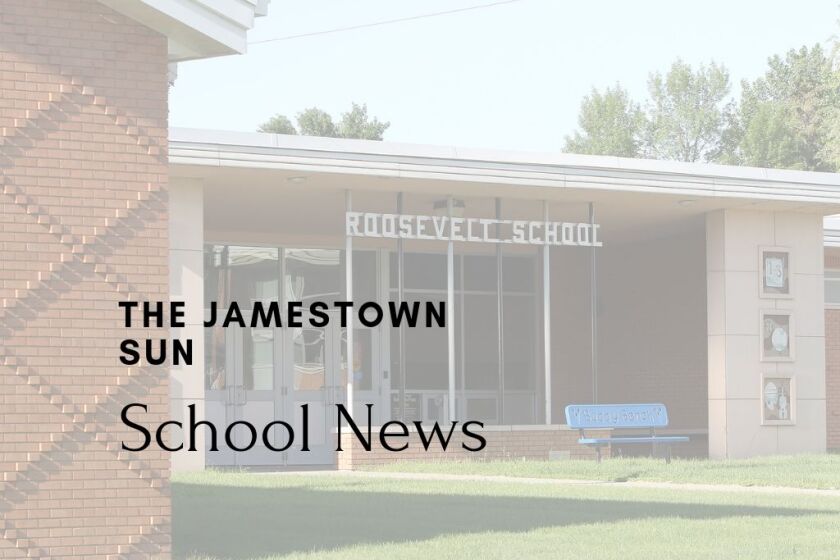 Jamestown area students were among those named to the president's roll of honor and the dean's list at the University of North Dakota for the spring semester.
To qualify for the roll of honor, a student must have an overall cumulative grade point average of 3.80 or higher. The student must also have earned a minimum of 30 semester hours and have completed a minimum of 12 hours at the close of the semester, eight of which must be for traditional letter grades.
The dean's list comprises students whose grade point average is in the top 15 percent of the enrollment in each of the university's degree-granting colleges and schools. A student must have completed no fewer than 12 semester hours of academic work for the semester, of which eight or more hours must be graded work rather than "satisfactory/unsatisfactory."
President's roll of honor
Ashley: Abigail Petersen
Carrington: Addison Hoornaert, Marah Schmitz
Cooperstown: Kyrsten Sherlock
Edgeley: Katie Entzi
Enderlin: Jacquelyn McCleary
Grace City: Lauren Topp
Jamestown: Jessa Anderson, Caden Heinert, Mia Nordstrom, Benjamin Pfeiffer, Meghan Ray
Jud: Lucas Nitschke
Linton: Haley Hase
Lisbon: Brody Aberle, Amanda Saxerud
New Rockford: Hannah Haley, Elizabeth Holzwarth, Brianna Price, Ashley Schuster
Oakes: Allison Cox, Claire Wagner
Valley City: Eliza Schueneman
Dean's list
Carrington: Marah Schmitz
Cooperstown: Kyrsten Sherlock
Edgeley: Katie Entzi
Enderlin: Jacquelyn McCleary
Jamestown: Jessa Anderson, India Bercier, Kristen Gee, Caden Heinert, Megan Hillerud, Brianna Mayhair, Mia Nordstrom, Lydia Odenbach, Meghan Ray
Jud: Lucas Nitschke
Linton: Haley Hase, Riley Mattheis
Lisbon: Payton Lund
New Rockford: Hannah Haley, Elizabeth Holzwarth, Brianna Price
Oakes: Claire Wagner
Sykeston: Eli Richter
Tappen: Nevaeh Schmieg
Valley City: Taylor Johnson, Mackenzie Leroux, Tanner Thomsen, Kacee White