Stutsman County officials assure secure elections
The Stutsman County Commission met Tuesday, June 7.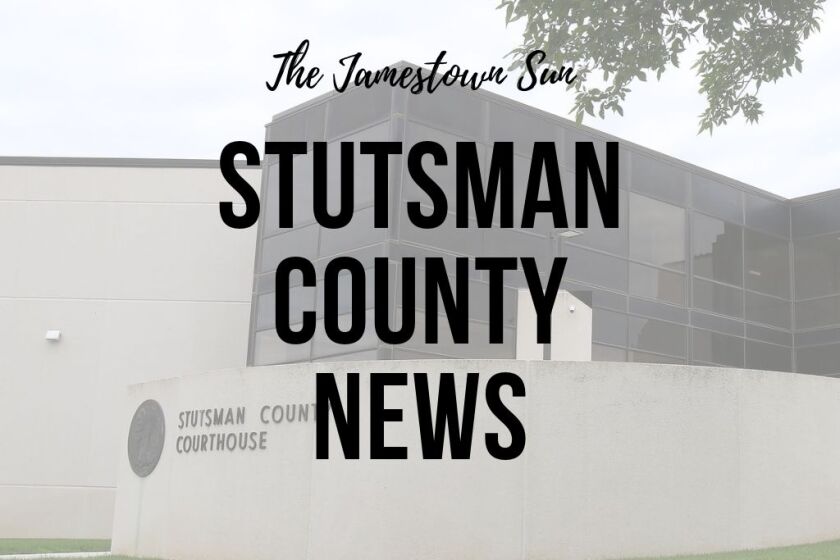 We are part of The Trust Project.
JAMESTOWN – Stutsman County officials assured people that the electronic voting machines are secure after a couple of county residents voiced their concerns about the equipment from Election Systems & Software.
Stutsman County resident Ann Hoggarth said a majority of the people in the county want paper, hand-counted ballots.
"We all feel that the 2020 election was tampered with," she said at the Stutsman County Commission meeting on Tuesday, June 7.
Hoggarth said Election Systems & Software no longer provides support for its machines and they operate on Windows 7 versus Windows 10.
"Basically, with these machines, anyone can come in with a hard drive, an external hard drive, a junk drive, or they can remote access them through the IP address of the machines and install malware," she said.
The current version of the voting machines operates Windows 10, and they are not connected to the internet at all, said Jessica Alonge, Stutsman County auditor/chief operating officer.
Josh Smagge, information technology director, said Election Systems & Software offers support and does maintenance to the machines at least once before the election cycle. He said county employees test the machines before voting begins to make sure the numbers are accurate.
He said any malware or viruses could not be put on any of the voting machines because they are not connected to the internet.
"Each of the DS200s, which are the tabulators for ES&S (Election Systems & Software), they have basically a thumb drive or a flash drive that as you enter a ballot into the machine, it scans it, and those results get taken to a computer that actually has never been connected to the internet, so it hasn't been exposed," he said.
Smagge wrote in an email to The Jamestown Sun on Wednesday, June 8, that technicians from Election Systems & Software serviced and maintenanced the machines, which included firmware updates and calibration of touch screens for assistive voting devices such as ExpressVotes.
During the in-house and public testing of the machines, county employees go through a series of logic and accuracy checklists that include:

ensuring the date and time are correct.
verifying machines sit at zero votes and ballots.
testing the multi-sheet sensor on DS200 and DS450 tabulators to account for all various aspects of voting including undervoting, overvoting, crossing party lines, write-ins and blank ballots. Smagge wrote the county tested about 700 ballots on each DS200 and DS450 tabulator that would be used.
verifying the totals counted by the machines are correct.
After the public equipment test is held, the machines are zeroed out and have all votes and ballots wiped out. Then they are locked and sealed until they are ready for deployment for absentee and early voting and on any election.
Hoggarth said election security experts have always recommended hand-marked paper ballots and rigorous post-election audits.
"We are here today asking you to step up and do the right thing," she said. "We want fair and transparent elections. We don't trust the voting machines or mail-in ballots."
Early voting will be held from 8 a.m. to 5 p.m. Monday through Friday, Oct. 30-Nov. 4, at the Stutsman County Courthouse
She requested a motion from the county commission for the county to not use the electronic voting machines in the upcoming primary election on Tuesday, June 14, for tabulating the results. The county commission took no action on the request.
Alonge said paper ballots are used for elections and did not recommend hand counting the ballots.
"There are certain deadlines that we have to follow after the election — the first being the canvass board meets 13 days after the election," she said. "If we were hand counting ballots, we would have to hand count every single race for every single ballot for every single precinct in this county."
Hoggarth said she can get plenty of volunteers to help with counting the ballots.
Mark Klose, commission chair, asked Hoggarth how the county would know if the volunteers are accurate in hand counting the ballots. He said the machines would be more accurate than several humans hand counting the results.
In other business, Connie Ova, CEO of the Jamestown/Stutsman Development Corp., requested JSDC's allocation from the county be increased from 3 mills to 4 mills.
Ova said JSDC used to get 4 mills from Stutsman County, but it was reduced to 3 mills about four or five years ago.
She said the JSDC receives a half-percent city sales tax. She said the amount the organization receives from the city sales tax has increased by 14.6%.
"We are not just saying we need more money from you (Stutsman County)," she said. "We are actually getting more money through the city sales tax, which is good. It's a good indication of growth."
She said JSDC helped work on projects that total about $500 million in 2021. She said a ribbon-cutting ceremony was held for Applied Blockchain Inc.'s cryptocurrency hosting facility, a groundbreaking ceremony was held for the Green Bison Soy Processing facility, Bison World is still in the works, and Collins Aerospace is planning to expand into the aviation park.
Stories from the previous week that appeared on www.jamestownsun.com and in The Jamestown Sun.
"I totally believe that JSDC and the board of directors are doing a great job on investing your money and we are getting a good return on investment for it," she said. " … As we continue to look forward to what are we going to be doing in the future, there are so many projects that are going on out in the county, we really could use the additional funding. … We've done a good job in using these funds sensibly and providing good return on investment to the community."
Klose said the county commission will consider the request as it is just beginning the budgeting process for 2023.
Alonge said 1 mill in 2022, which is based on the 2021 tax year, is equal to more than $131,500. She said 1 mill for 2023, which is based on the 2022 tax year, is equal to almost $136,000.
Property tax exemption approved
The Stutsman County Commission unanimously approved a five-year, 100% property tax exemption for Agri-Cover Inc. Commissioner Joan Morris recused herself from voting.
Commissioner Ramone Gumke was absent from the meeting.
Agri-Cover was seeking a property tax exemption because it is expanding its current business.
Agri-Cover plans on building a 300-by-420-foot new facility to house its truck-tarp manufacturing business. The building will cost $9 million to construct, which does not include the items inside.
Agri-Cover makes electric tarps for farm vehicles, semitrailers and fertilizer carts. It also makes tarps and hard covers for every model of a pickup truck.
In other business, the county commission unanimously approved:

allowing Jim Wentland, road superintendent, to purchase and replenish Stutsman County's stock of culverts. Wentland said the budget to purchase culverts has been depleted and the county does not have inventory to sell to townships. He said it would cost about $41,000 to replenish the county's inventory.
the appointments of primary election poll workers and the members who will serve on the Stutsman County Canvassing Board.