Stutsman County to vote on closing voting precincts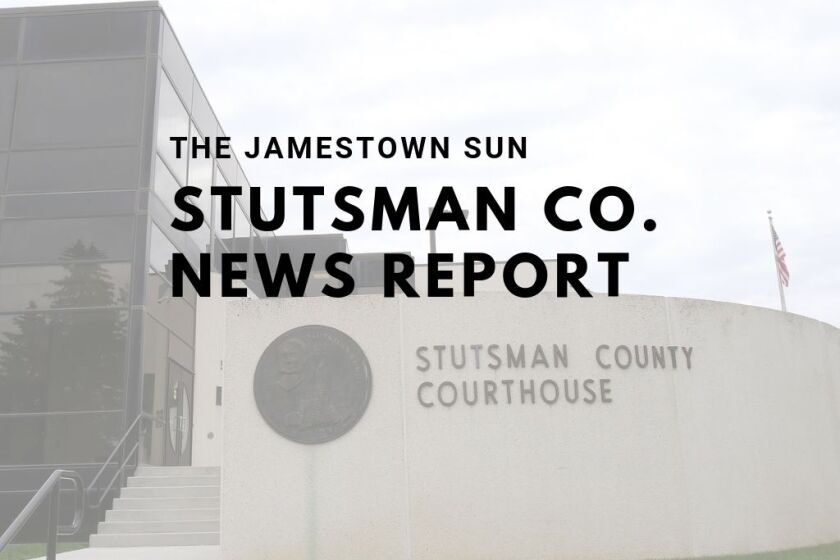 The Stutsman County Commission will vote on closing some or all rural voting precincts within Stutsman County by the end of the year, said Nicole Meland, county auditor and chief operating officer.
Meland said a lack of election employees has led to the potential closing of the Pingree, Kensal and Medina voting precincts starting with the primary elections in June of 2020.
"You're supposed to staff the elections with people who live in those precincts, and finding people really is the issue," Meland said. "They do get paid, but it's time consuming. You're working for 12 hours on that day and when you only have 100 to 200 people coming in at those precincts throughout the day, it can be pretty boring.
"So it just seems like we call and call and we just never hear anything back. We can't find any support," Meland said.
North Dakota Century Code requires counties to submit voting precincts by Dec. 31 for the following year, and Meland said the Stutsman County Commission will vote on the rural precincts during a Dec. 17 meeting. Commissioners will have the option to keep five voting precincts, which also include the Jamestown Civic Center and early-voting at the Stutsman County Courthouse.
The commission will have the option to close one or two rural precincts, rather than all three.
"Century Code allows for vote-by-mail precincts, but since we've had more than 100 voters in each of those precincts, we can't designate them as vote-by-mail, but we can treat them similar to that," Meland said. "What I was looking at doing was sending everyone an absentee application, which would be both active and inactive voters, and then they can mail those back and we can mail back ballots.
"So basically anybody that lives in those three precincts, we would send out an application to," Meland said.
Meland said McKenzie and Foster counties, which are both vote-by-mail counties, both saw an increase in voting turnout after converting to a vote-by-mail system. Meland said it would also be an option to set up an early-voting precinct in Medina or other rural areas on a Saturday to allow for more voter participation.
Currently, Stutsman County offers early voting from 8 a.m. to 5 p.m., Monday through Friday, for the two weeks preceding each election at the courthouse.
Meland said she's reached out to city officials in Jamestown as well as the Jamestown Public School Board for support in staffing elections in the past, but budgeting conflicts have prevented both entities from assisting the county.
"It's just a little frustrating because they are joint election," Meland said. "We also reached out to all the auditors in the 10 other small cities in the county because we do their elections, too."
According to North Dakota Century Code, each voting precinct must have five election employees, including two clerks, two judges and one inspector. Without a fully-staffed precinct, Meland said the election would be considered illegal.
"We do what we have to do," Meland said. "I'm not blaming anybody, it's just frustrating."
In emails Meland provided to The Sun, Lori Carlson, District 29 Democrat-NPL chairwoman, said voting precincts should remain open in rural parts of Stutsman County.
"Stutsman County is 2,304 square miles. To expect everyone to come to Jamestown, which isn't centrally located, to cast their vote- either on election day or early voting- is a hardship," Carlson said. "So many residents of rural small towns are elderly and have difficulty driving. Age and mobility should never be a determent to voting."
Carlson said vote-by-mail is not "fail-proof" and could open up opportunities for voters' ballots to be lost or include mistakes that could not be corrected.
"There were almost 700 hundred votes cast in the 2018 general election in these three precincts," Carlson said. "This is a large enough number to allow those precincts to remain open. To ask 700 people to make the trip to Jamestown does not seem fair to rural voters."
In the 2018 general election, Pingree collected 172 votes, Kensal collected 151 and Medina collected 347. Throughout the county, 9,819 total votes were collected in last year's general election.