Survey finds inert landfill in Jamestown has limited storage space
A drone survey conducted of the inert landfill in Jamestown found that it doesn't have much space left for storage of waste.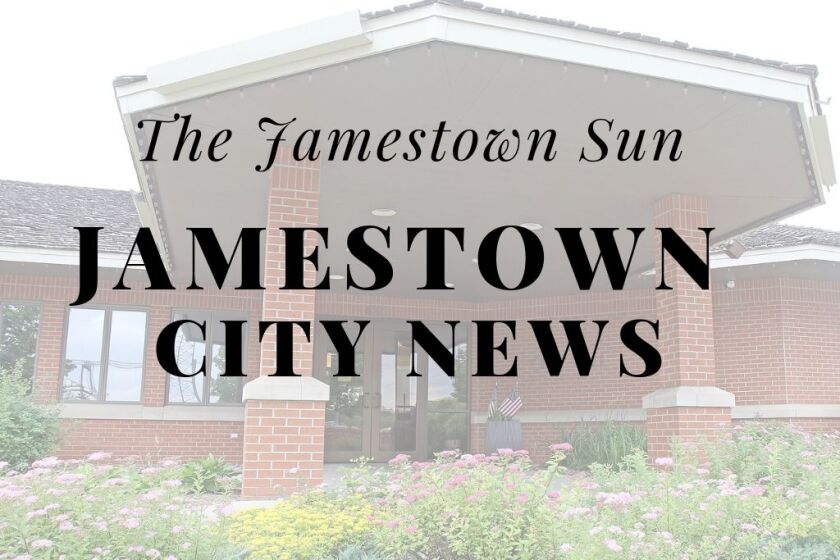 We are part of The Trust Project.
JAMESTOWN – A drone survey conducted of the inert landfill in Jamestown found that it doesn't have much space left for storage of waste.
"We got probably about eight to 12 months of storage," said Darrell Hournbuckle, senior project engineer with Interstate Engineering, at the Jamestown Public Works Committee meeting Tuesday, Sept. 20.
He said Shawn O'Neill, sanitation foreman, asked Interstate Engineering to survey the inert landfill that is located on the hills directly to the east of the city baler.
"He was starting to look at his slopes and so forth and he wanted to know how much volume he had," Hournbuckle said.
He said some areas in the landfill were too high. He said the waste is too high and there is a slope that is put over the top of it so the water all drains.
"There are few places where it's just a little too high and the slope isn't quite right," he said. "So that will just have to be pushed over with a bulldozer."
Inert waste is nonputrescible solid waste that will not generally contaminate water or form a contaminated leachate, according to North Dakota Administrative Code 33-20-01.1-03. Inert waste does not serve as food for vectors.
Inert waste includes, but is not limited to: construction and demolition material such as metal, wood, bricks, masonry and cement concrete; asphalt concrete; metal; tree branches; bottom ash from coal fired boilers; and waste coal fines from air pollution control equipment, according to North Dakota Administrative Code.
Hournbuckle said he contacted the North Dakota Department of Environmental Quality to move forward with creating more space in an area south of the current landfill. It would be adjacent to the current inert landfill.
"They (Department of Environmental Quality) have not finalized permitting for or allowed us to modify the permit to go a little further north alongside the existing one," he said. "That one would require them to waive one of their requirements."
He said the requirement that needs to be waived is the proximity of the inert landfill to a property line.
"It has to be at least 200 feet," he said. "We would need a waiver to go down to 150 feet."
Hournbuckle said there is a high probability that construction will need to be done to have room for inert waste.
"You dig a big hole basically," he said.
He said when more space is created for inert waste it should normally last five to seven years. The current inert landfill had space for 10 years.
He did not have a cost estimate for the construction of creating more space for inert waste. He said the construction costs could be eligible for funds from the Clean Water state Revolving Fund program.