Two families displaced by fire in Jamestown
The Jamestown Fire Department responded Thursday morning to a fire in northwest Jamestown.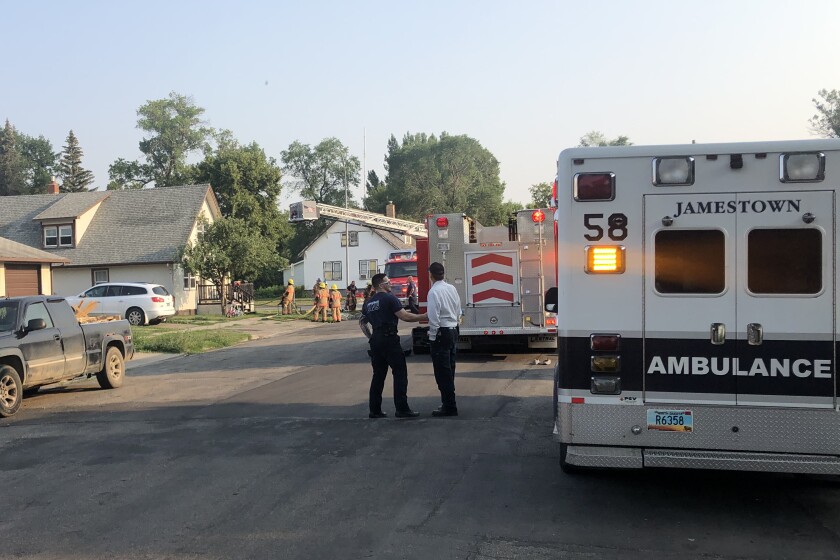 A two-family dwelling in northwest Jamestown was damaged by smoke and fire Thursday morning, according to Sheldon Mohr, training officer with the Jamestown Fire Department.
The call of extensive smoke throughout the structure came in at 7:47 a.m., Mohr said. Firefighters were on the scene near the intersection of 4th Street and 6th Avenue Northwest for about two hours.
The fire was limited to the contents of one bedroom in the structure. Juvenile fire play was listed as the probable cause of the fire, Mohr said.
Mohr said there was extensive smoke damage throughout the structure and fire damage to a single room. Residents of the structure were referred to the American Red Cross for assistance.
One resident of the structure was transported by ambulance to Jamestown Regional Medical Center. No firefighters were injured.
Fire Department equipment blocked several streets in the area including 5th Avenue Northwest temporarily until the scene was cleared about 10 a.m.