14 positive coronavirus tests reported Tuesday in Stutsman County
Local statistics from the North Dakota Department of Health for April 6, 2021, indicate 14 new positive tests for COVID in Stutsman County.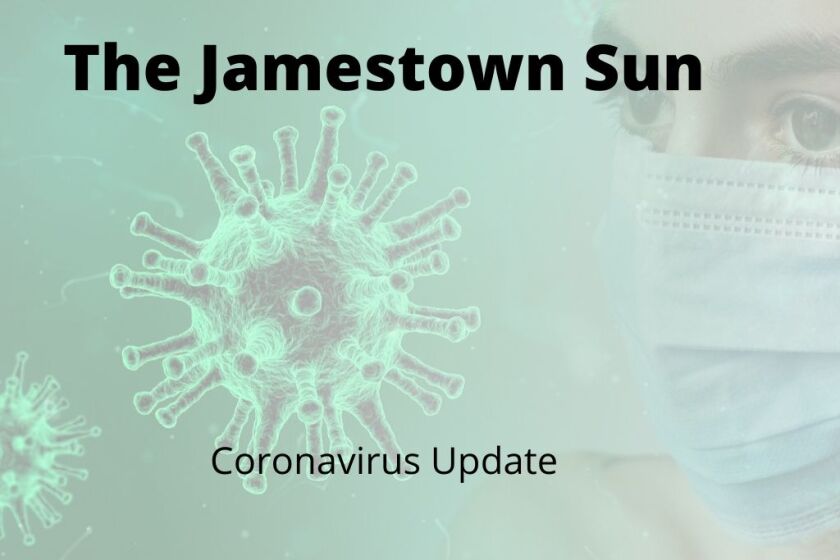 The North Dakota Department of Health reported 14 positive tests for the coronavirus in Stutsman County Tuesday. Surrounding counties with positive tests include four positive tests in Barnes County, two in Foster County and one each in Dickey and Griggs counties.
Robin Iszler, unit administrator for Central Valley Health District, said there have been a growing number of active cases in parts of North Dakota.
"Around North Dakota and especially in the central to eastern part of the state there has been a surge," she said. "... some is related to changes in people's actions like wearing masks and social distancing."
People with symptoms should seek testing and then stay at home until the virus is gone from their system, Iszler said.
Across North Dakota, 261 positive tests were reported from 4,333 tests processed for a 8.09% daily positivity rate. Cass County reported the most positive tests with 138, followed by Burleigh County with 22.
There are currently 1,142 active cases and 30 people in the hospital due to COVID-19 in North Dakota. There are 28 active cases in Stutsman County.
Iszler said vaccination is the best way to slow the growing numbers of people becoming infected with the coronavirus.
"We've been doing a good job of getting people vaccinated," she said. "The vaccine is now open to everyone now that is 16 and over."
The department reported the deaths of a woman in her 70s from Cass County and a man in his 40s from Grand Forks County. The deaths raise the total for North Dakota to 1,468 people since the start of the pandemic.