2 deaths, 65 positive coronavirus tests reported Tuesday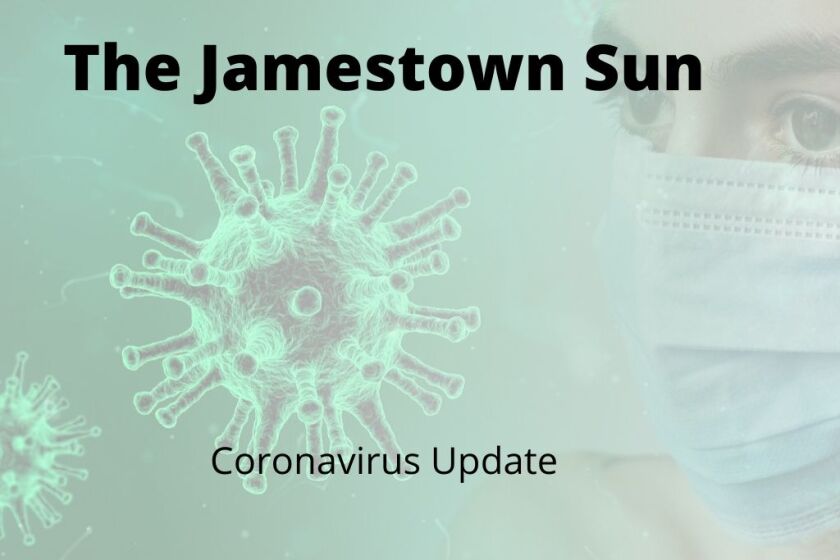 The North Dakota Department of Health reported two deaths and 65 new positive tests for the coronavirus in Stutsman County Tuesday. The deaths raise the total reported in the county to 31. The department reported 459 tests processed Tuesday for a daily positivity rate of 14.6%
Across North Dakota, there were 26 deaths reported Tuesday ranging in age from people in their 50s to older than 100. The deaths occurred in 10 counties with eight reported in Ward County, four in Burleigh County, three in Cass County, two in Morton and Richland counties, and one each in Grant, Logan, Rollette and Stark counties. There have been 769 deaths reported due to COVID-19 since the start of the pandemic in March.
Area counties reporting new COVID-19 cases included nine positive tests in each of Barnes and Foster counties, five in Kidder County, two in LaMoure County and one in McIntosh County.
The Department of Health reported 1,091 positive tests in North Dakota based on 8,749 tests processed for a daily positivity rate of 13.66%
There are currently 10,022 active cases of COVID-19 in North Dakota with 304 people hospitalized and 35 people in intensive care units due to COVID-19.