3 deaths, 134 new positive tests reported in Stutsman County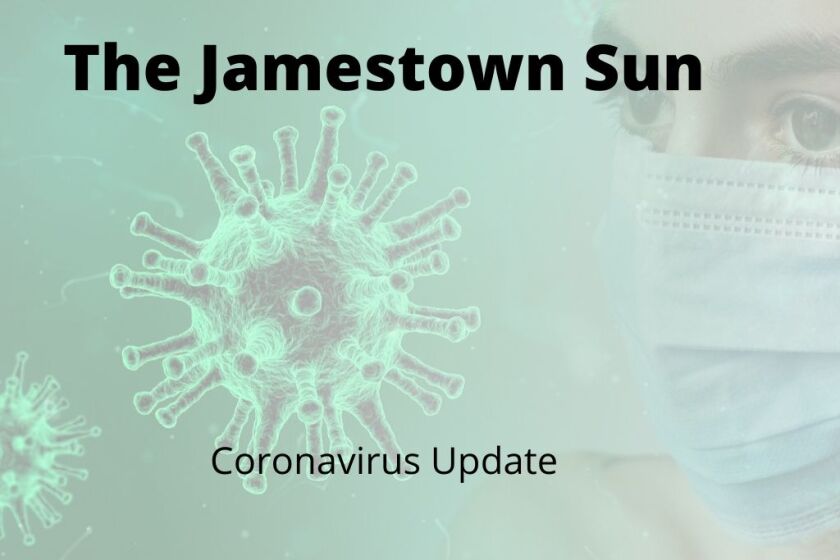 The North Dakota Department of Health reported three deaths and 134 positive tests for coronavirus in Stutsman County Wednesday.
The deaths were reported as two men in their 80s and a woman in her 90s. Their deaths were part of 16 reported across North Dakota Wednesday.
Shannon Klatt, director of health promotion for Central Valley Health District, announced by email that more than 100 of the Stutsman County positive tests came from a congregate living facility in Jamestown.
The 134 positive tests reported Wednesday were the most reported in a single day for Stutsman County. There have been three days with more than 100 positive tests all in the last seven days. The positive tests were from 644 tests processed for a 22.4% daily positivity rate.
Other counties in the area include 11 positive tests reported in Barnes County, 10 in Dickey County, four in LaMoure County, three in Foster County, two in Kidder and McIntosh counties and one in Wells County.
There were 1,275 positive tests reported across North Dakota with Cass County reporting 330 positives. The Department of Health reported 8,488 tests processed for a daily positivity rate of 16.45%
There are 297 people hospitalized in North Dakota due to COVID-19 with 35 in intensive care units. There are another 87 people hospitalized primarily for other health problems that have tested positive for the coronavirus.
The deaths reported in North Dakota were from eight counties and ranged from people in their 50s to people in their 90s. The death toll in North Dakota since the start of the pandemic now stands at 785 people.