First death from COVID-19 reported in Stutsman County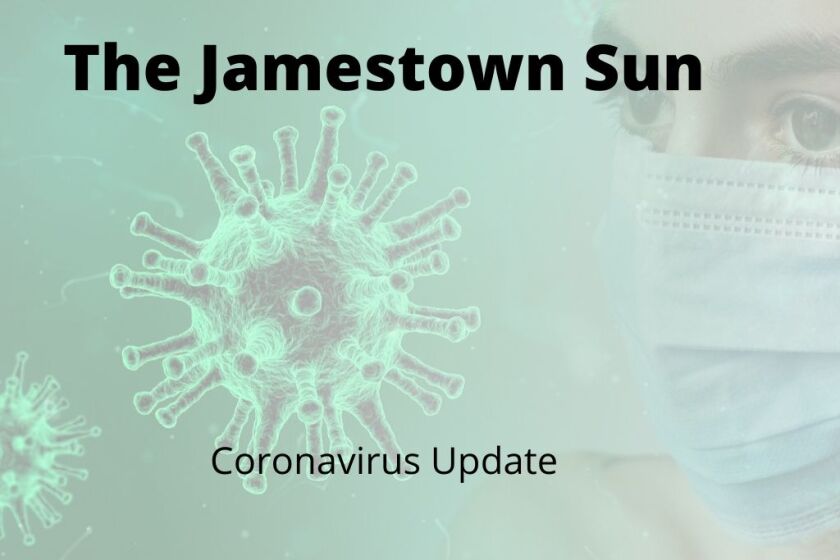 Stutsman County recorded its first death from COVID-19, the North Dakota Department of Health reported Sunday. The person who died was a man in his 60s with underlying health conditions, the Health Department said.
The death in Stutsman County brings to 77 the total number of deaths in the state. These deaths are reported as people who tested positive for COVID-19 and died from any cause.
Two positive tests for coronavirus were also reported. Robin Iszler, unit administrator, Central Valley Health District, said the two new cases were from those people who came for the mass testing in Jamestown on Thursday, June 18. Those results were also released on Sunday. There were 566 tests conducted that day at the Stutsman County Fairgrounds with personnel from the North Dakota National Guard, CVHD and Jamestown Regional Medical Center along with law enforcement and volunteers from the North Dakota State Hospital and public health agencies working at this event.
The two positive cases were in people under age 18, Iszler said, and were from close contact.
"We're pleased with it (the results)…. It's good news for the community," she said about the few cases found from the testing but added that people need to be vigilant "so that they're not exposed to the virus because we do know it is circulating in our community. We've had positives."
That means people should continue to practice social distancing, stay home when they're sick and get tested if they have symptoms, she said.
The agencies coordinating the testing for Stutsman County through the emergency operations center hope to hold another testing in July, possibly at a different time to allow people who could not attend due to work an opportunity to attend, Iszler said.
The two new coronavirus cases reported in Stutsman County bring the total number of cases in the county to 62, the Department of Health said. Of those cases, 45 people are reported to have recovered.
More cases were also reported in this area. Barnes County reported two cases; Griggs County, one, and LaMoure County, one. The total cases in those counties are: Barnes, 18 (nine recovered); Griggs, two cases (one recovered), and LaMoure, 11 cases (six recovered).
The state has had 3,288 cases of COVID-19 with 2,910 people recovered.