Officers to educate, enforce mask mandate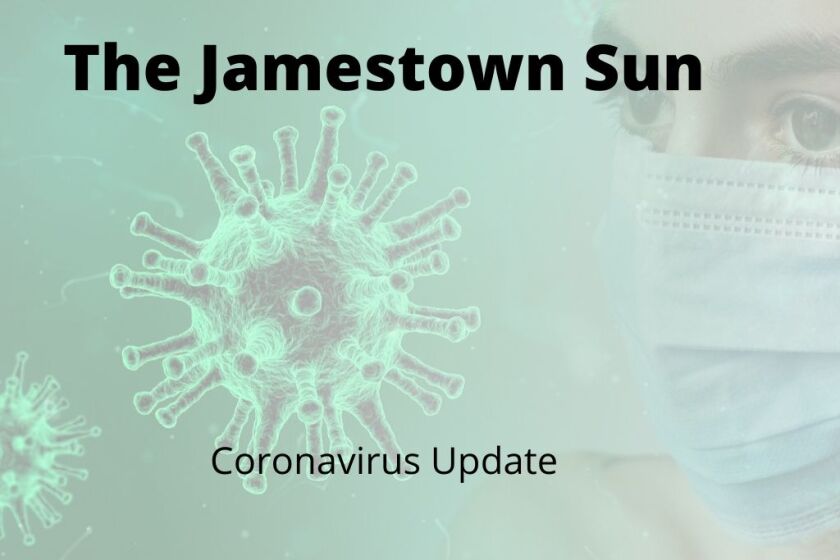 Law enforcement officials in Jamestown and Stutsman County say they intend to follow the mandates issued Friday by Gov. Doug Burgum regarding precautions to slow the spread of the coronavirus.
"As far as patroling for masks, we won't do that," said Chad Kaiser, Stutsman County sheriff. "I don't think that was what the governor meant."
Gov. Doug Burgum issued an order Friday requiring members of the public wear face coverings in businesses, indoor public places and outdoor public settings where social distancing cannot be maintained. The order also placed additional restrictions on business occupancy and hours of operation.
Scott Edinger, Jamestown chief of police, said his department would look at enforcement (issuing citations) as an "absolute last resort," although details on the law enforcement role in controlling the coronavirus pandemic are still being defined.
"Deescalate and negotiate through any issues that come up," he said, defining the department's policy. "Anyone actively resisting a mask mandate can be asked to leave a business ... the real issue is if someone refuses to wear a mask and refuses to leave a business when asked."
Those cases could be treated as trespassing, Edinger said.
Officers will consider the situation when dealing with people not wearing masks.
"Obviously, we've had some situations with people in town where someone can't wear a mask," Edinger said.
Edinger and Kaiser said educating the public about the order and mask usage would also be part of their efforts with the public.
The governor's order makes not wearing a mask an infraction rather than a criminal charge. It is in the same category as possession of a small amount of marijuana in North Dakota, Edinger said.
"It doesn't stay on a person's record," he said. "It is not a criminal violation."
A judge could determine the amount of a fine for an infraction. A person convicted of an infraction can not be sentenced to jail.
Reports of violations of hours of operation or capacity would be investigated by the Jamestown Police Department and the information forwarded to the Jamestown City Council which could take action regarding the license of the business
Kaiser said keeping the peace would be the primary responsibility of law enforcement officers.
"If there are issues, law enforcement officers will be in the middle of them," he said.